Do you want to build a snowman? If so, go big.
That seems to be the philosophy that 21-year-old Benoit Sabourin adopted when he built an approximately 20-foot snowman of Olaf, a character from Disney's "Frozen," in his parents' front yard in St-Jean-sur-Richelieu, Que., a city outside Montreal.
He started building the snowman at 438 Savard Street last month and spent more than 200 hours constructing it with a "sketchy ladder," he told CBC News.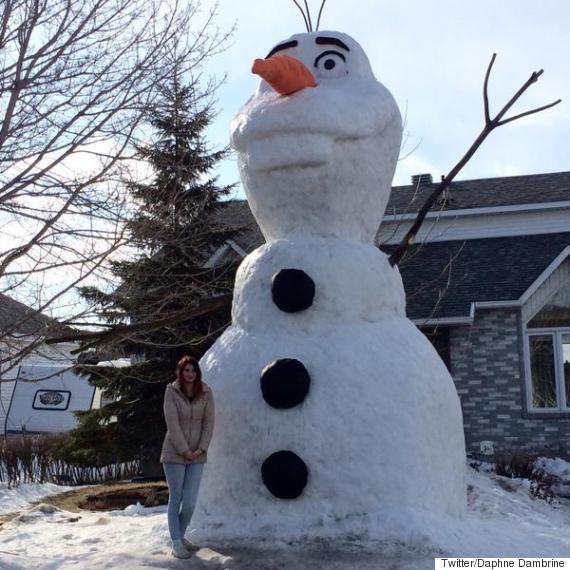 Photo courtesy of Daphné Dambrine.
Sabourin told CJAD's Barry Morgan that none of the kids living nearby were building snowmen, so he wanted to inspire them.
He also said that he's using the interest generated by the snowman to raise funds for Opération Enfant Soleil, a non-profit that raises funds to help kids obtain good-quality health care in Québec.
He raised over $1,500 on Sunday, when an estimated 2,000 people came by to visit.
Check out more photos of Olaf: