We Canadians are among the wealthiest people in the world, but we aren't the wealthiest.
A recent survey of disposable incomes around the world from relocation services site Movehub places Canada in the middle of the pack when it comes disposable incomes in the developed world.
Disposable income in this survey is defined as "income per person after all taxes have been paid."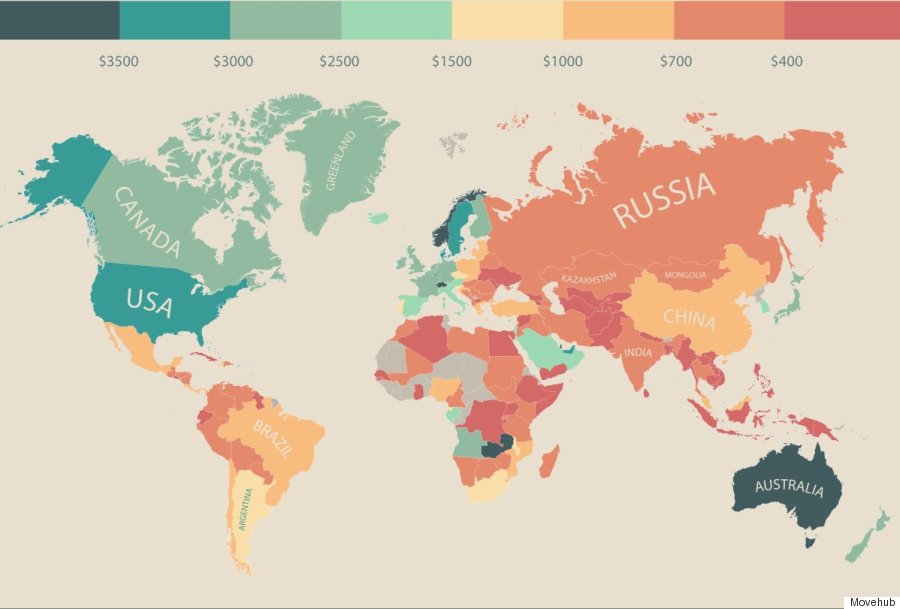 With an average of US$2,773 in disposable income, Canadians are doing better than the French ($2,761), but fall behind Americans, Brits, Germans and Australians. Movehub identified at least nine countries where people have more spending cash than in Canada (see chart below).
At the very top? That would be the Swiss, with average disposable income of US$6,301, nearly double second-place Australia (US$3,780).
Movehub broke down the numbers by state and province, too, and this data may be even more revealing. Despite the fact the U.S. has regional economic disparities to match Canada's, there are no U.S. states with disposable incomes below US$2,500.
Canada has five provinces below that threshold: Manitoba, Quebec, New Brunswick, Nova Scotia and P.E.I.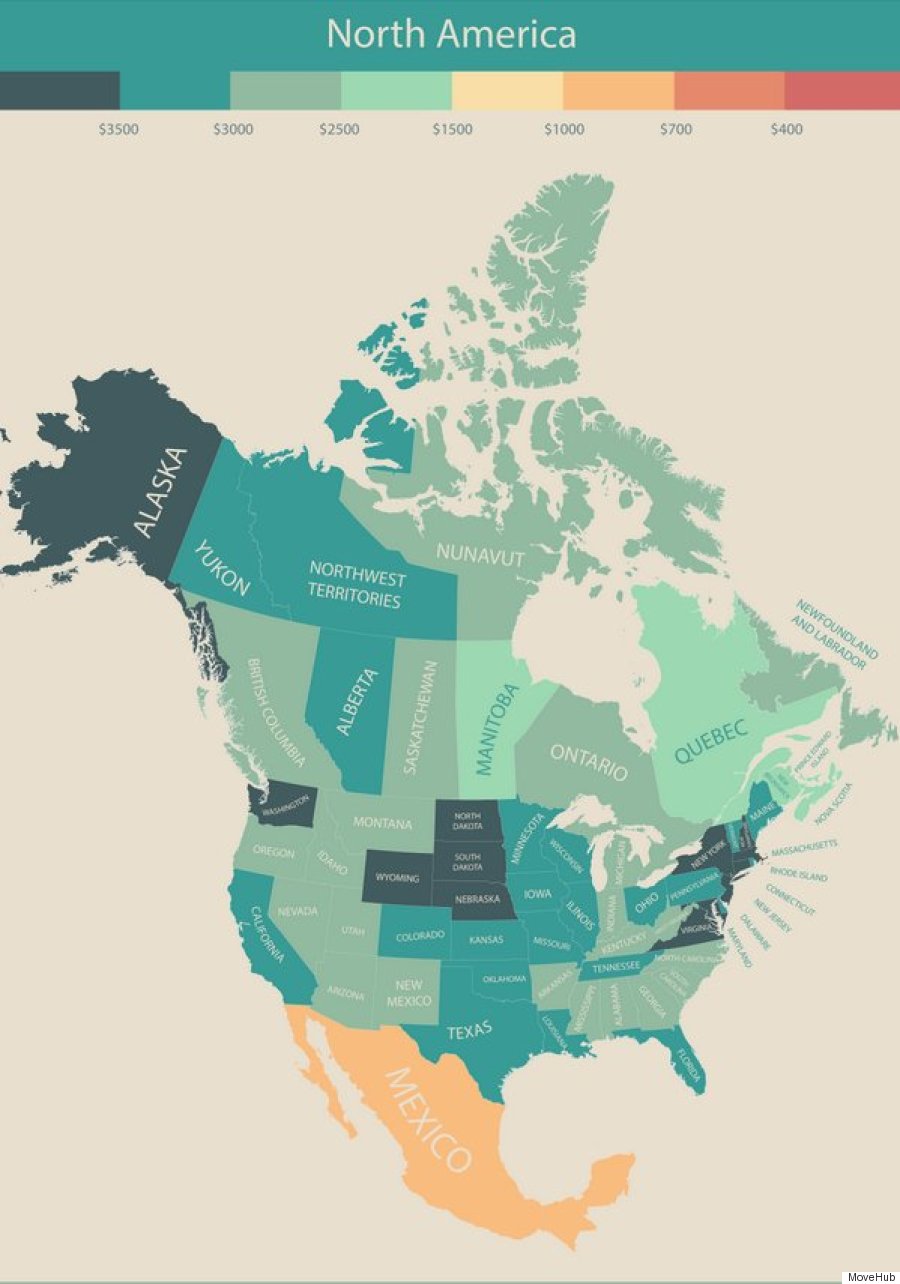 Yes, Canada is an unequal country, we knew that already. But there are certainly places dealing with larger disparities. Take a look at the European Union, which a decade ago expanded to include a handful of post-communist Eastern European countries. The EU can no longer be called a rich-countries-only club: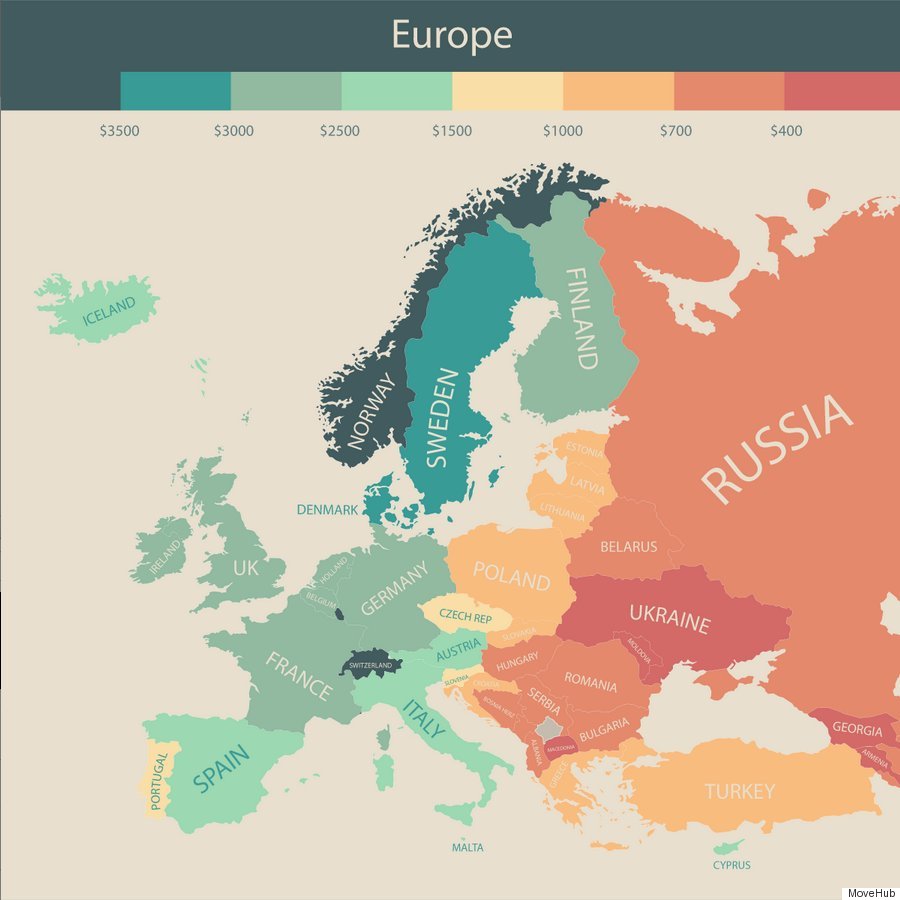 One caveat about the numbers: Disposable income stats are measured differently in various countries, so they may not be perfectly comparable in all instances.
The data for this survey was collected between 2010 and 2014, depending on the country. Check out the full infographic here.