What is this, Valentino? A campaign for ants?
Following their surprise runway appearance at the Italian fashion house's fall 2015 ready-to-wear show in Paris, Ben Stiller and Owen Wilson are back to promote "Zoolander 2," this time in photo shoot form.
Valentino released the official images from the Paris shoot, which were shot straight after epic runway showdown in front of the Eiffel Tower.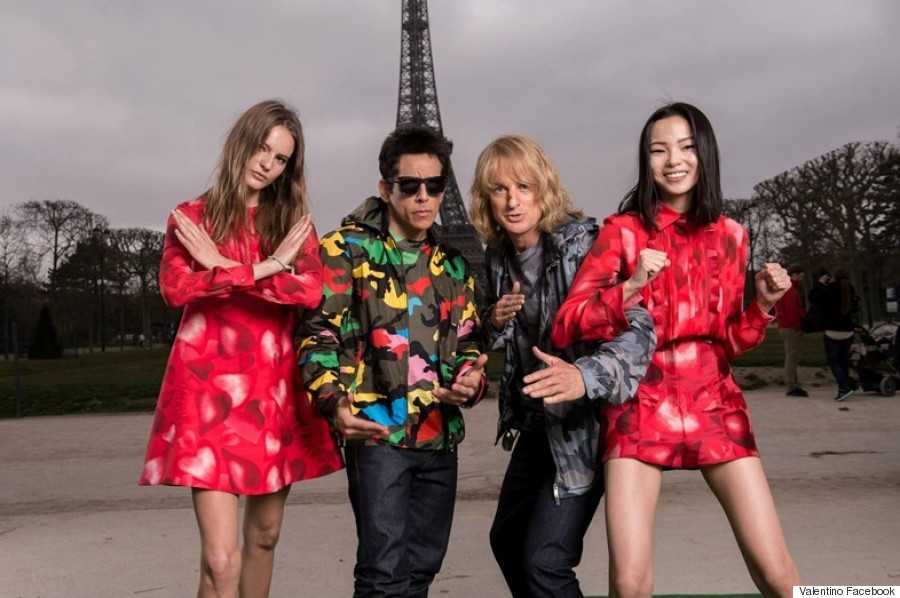 In the photos, Zoolander and Hansel wear camouflage pieces from Valentino's SS15 collection, as they pose alongside (real) models Tilda Lindstam and Xiao Wen Ju.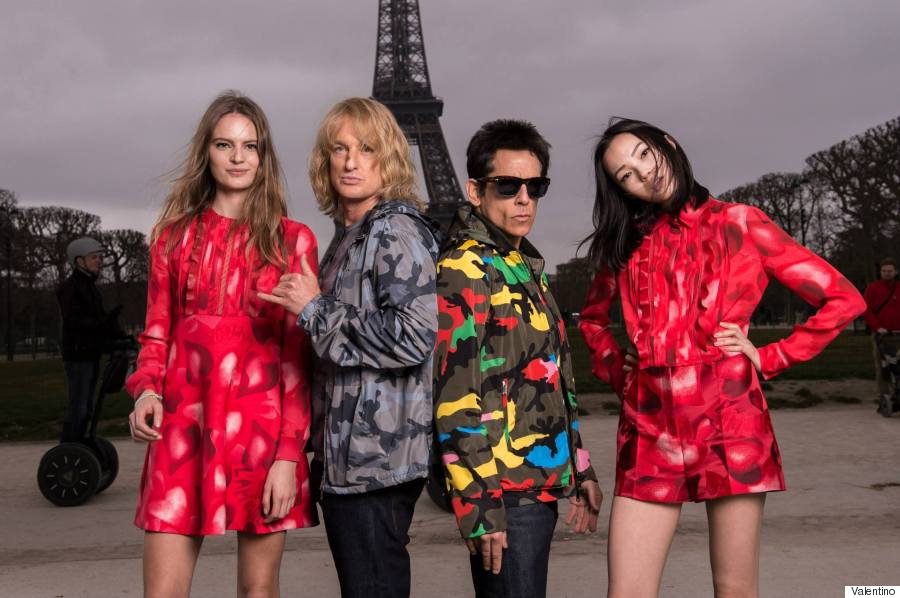 In one shot, the pair do their best ninja poses, looking more ready to kick some butt. In another, they give their best Blue Steel, pouting their lips at the camera to show their model-status. And while we're not too sure whether or not this is real fashion campaign, we don't really care -- it's just downright awesome (and brilliant marketing for both Valentino and "Zoolander 2").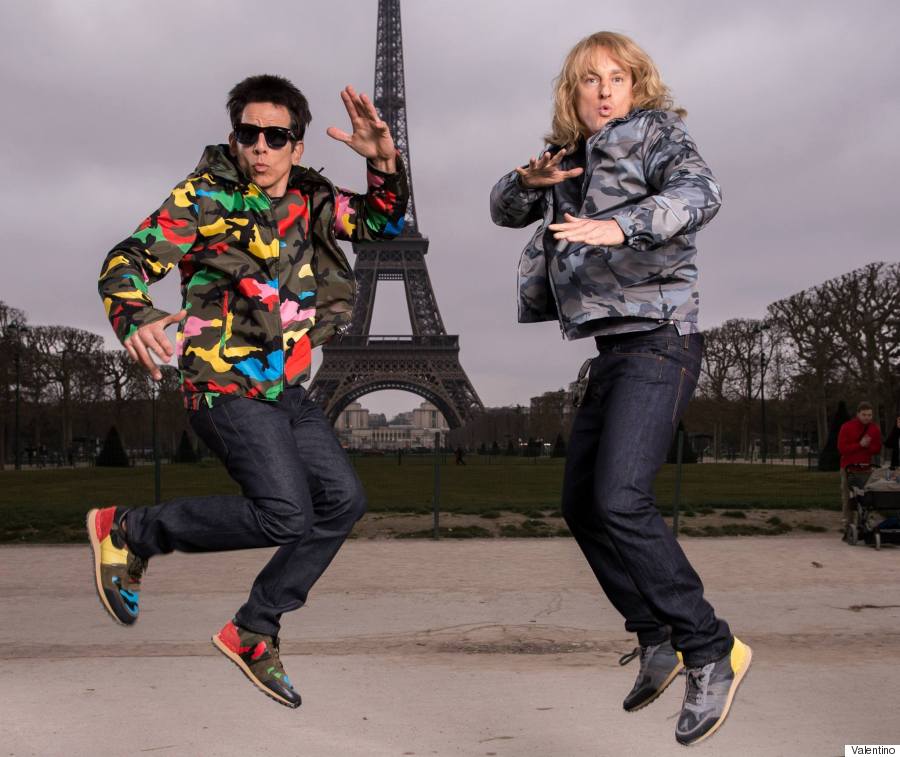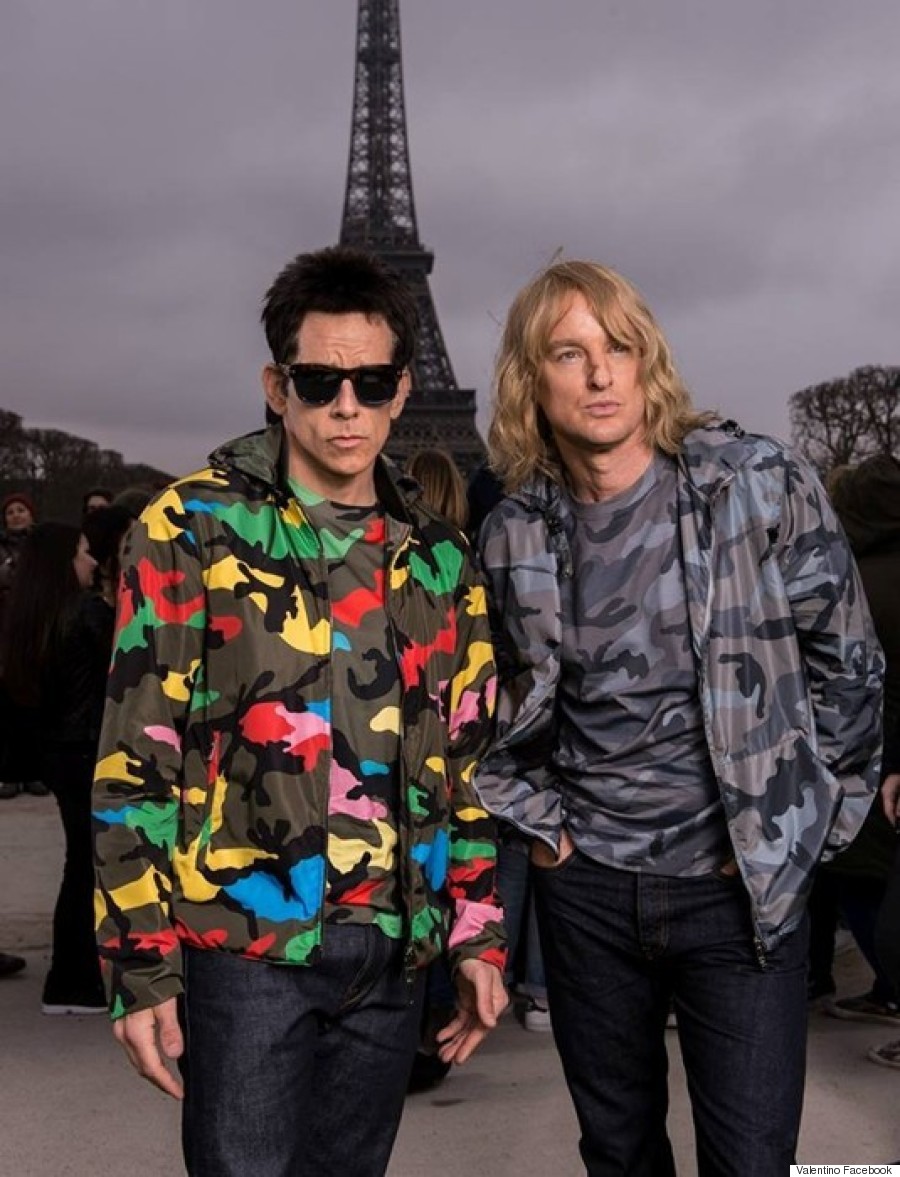 "Zoolander 2" is slated to hit theaters February 2016. It's just not soon enough!
Follow Huffington Post Canada Style on Pinterest, Facebook and Twitter!
Also on HuffPost