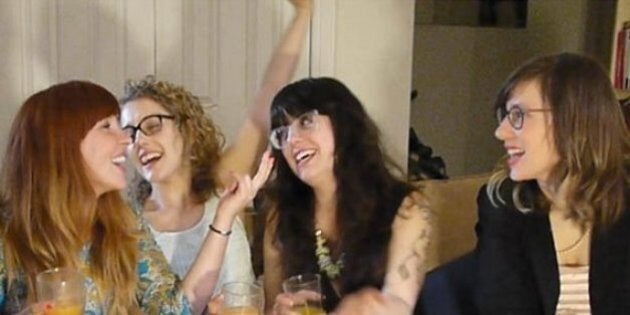 There are three important things to know about Drunk Feminist Films (DFF) before you join them: you don't need to be drunk, the film will very likely not be at all feminist, and in fact, it might not even be a film.

The idea for the collective came about after four friends — Steph Guthrie, Gillian Goerz, Amy Wood and Shaunna B — watched "Twilight" together and made each other laugh throughout with their commentary. From there, they developed a web series and filmed themselves watching (and drinking) "Love Actually," "Game of Thrones" season two finale and "A League Of Their Own."
"We don't choose texts that we either virulently disagree or that we wholeheartedly agree with," Guthrie explains to The Huffington Post Canada in an interview. "As long as it's a movie or TV show that will give us lots to talk about."
"Feminists in particular have really polarized views of the book and film," Guthrie says. "There's a possibility for a lot of nuanced discussion about consent and healthy relationships."
For those who don't want to drink, DFF is encouraging people to swing a tampon around instead, and for good reason.
As she explained to Metro News, "In the book there was a scene where Christian removes Ana's tampon before he has sex with her and they cut that out of the movie. So in protest of that, I think we're going to encourage people to take out a tampon and swing it around by the string instead of drinking." ("We're talking about a clean tampon from their purse," she clarified for us.)
Described as "part game, part discussion," Guthrie is looking forward to releasing the rules at the screening, including taking suggestions from the audience and letting new ideas develop as the film is shown. And of course, make sure everyone has a really good time.
"The reality is that if you identify as a feminist, there's not a lot of pop culture that you can enjoy without applying some kind of critical lens to it," Guthrie says. "If there's going to be so much that's going to be a problem for us, let's at least have fun while we talk about it."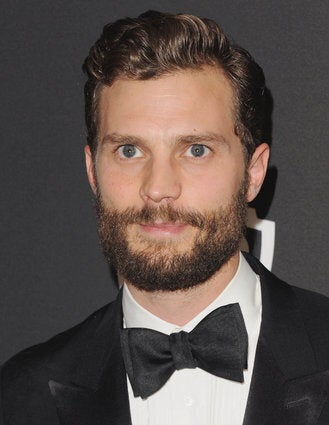 'Fifty Shades Of Grey': Where Do You Know The Cast From?