On the heels of a vitriolic, hate-filled speech about atheists by Phil Robertson, his daughter-in-law Korie has a different sort of announcement to make.
The "queen of 'Duck Dynasty'" recently published a children's book, in collaboration with her mother, Chrys Howard.
Called "Duck Commander Devotions for Kids," this Christian children's book features 100 devotional stories related to tales from scripture, along with a prayer. The main goal of the book is to tie the Bible to real-life situations.
Robertson believes that the lessons of the Bible have been lost in modern society.
"I grew up with parents who taught me the Bible from a very young age," said Robertson in an interview with CNS News. "I realize as an adult how important those seeds being planted in my life, and those verses placed in my heart, have been to me in my life growing up as an adult going through tough times. I hope that we implant those seeds in kids' hearts."
Here is an excerpt from the book (courtesy of ChristianBook.com):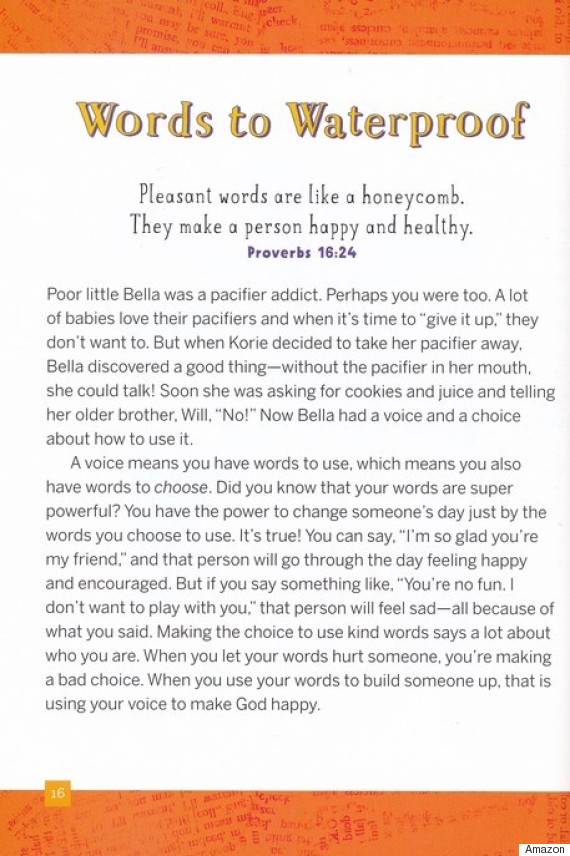 Also on HuffPost