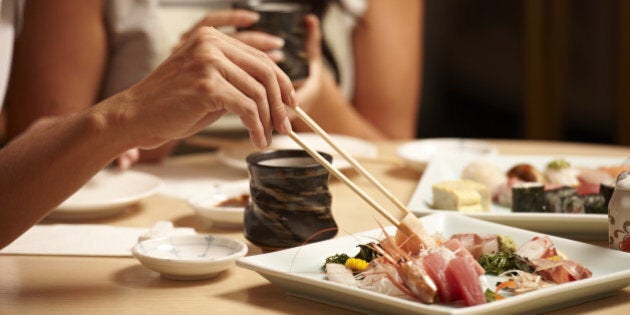 The results of a new restaurant index may fan the flames of old rivalries, with Toronto and Montreal tying with 17 addresses apiece on a list of the top 100 restaurants in Canada.
With the aim of plotting the lay of the culinary land, online booking site OpenTable has released its inaugural list of top 100 restaurants across Canada, a country that's been snubbed by the Michelin guide and the World's 50 Best Restaurants list.
Following Toronto and Montreal, Vancouver nabbed 10 spots, and Edmonton 6 spots.
Overall, Ontario emerged the provincial leader with 38 addresses "...where creativity, consitency and hospitality meet at every meal," followed by Quebec (21), British Columbia (19) and Alberta (15).
Interestingly, the results show that French cuisine was the most popular choice among Canadian diners, followed closely by Italian fare. Other cuisines represented include Japanese, Mediterranean, Syrian and Turkish.
Canadian diners are also fans of dining at wineries, which made up 20 per cent of the top 100 list, including Quails' Gate Estate Winery, Peller Estates Winery Restaurant and Trius Winery Restaurant, says OpenTable.
To compile the index, which was published in alphabetical order, OpenTable collected 275,000 reviews from February 1, 2014 to January 31 and looked at the restaurant's average rating in the "overall" category.
The online reservation site has long been publishing top 100 lists for partner restaurants in the U.S..
Meanwhile, Canada has been snubbed on the international scale when it comes to its dining scene, by both the French gastronomic guide Michelin and the UK-based World's 50 Best Restaurants awards, which captures the zeitgeist of fine dining.
To fill that void, Air Canada's in-flight magazine enRoute and Canadian current affairs magazine Maclean's have compiled their own version of national restaurant guides.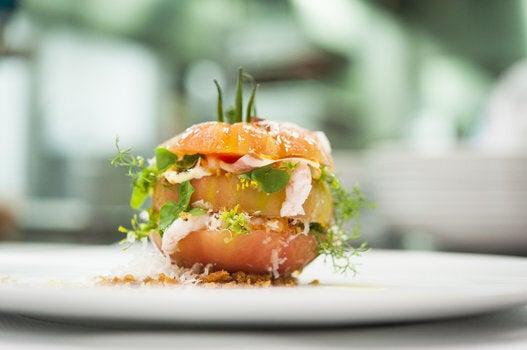 8 Canadian Restaurants That Are The Best In Their Province