Whistler is internationally renowned as one of B.C.'s best tourist spots, as a hiking and mountain biking summer mecca, and a ski and snowboard winter paradise.
Now consider living the Whistler lifestyle year round, with a treetop estate as your home base.
Listed for $13 million, the 12,000 sq-ft. chalet overlooks Whistler Village and wilderness below. You can take it all in from your infinity pool: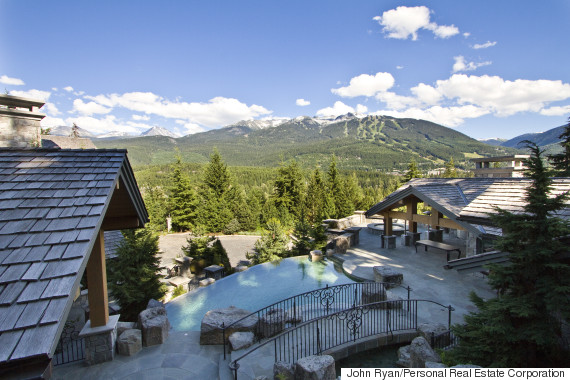 Inside, choose from four fireplaces for those who prefer to curl up in the chilly winter months. There's also a chef's kitchen and temperature-controlled wine cellar, as well as a full-blown gym to work it all off.
And yes, there is plenty of space for friends and family among the 10 bedrooms and eight bathrooms.
Enjoy all of it in peace on nearly 30,000 sq. ft. of secluded land.
See more photos of the estate below: