Future Shop has shuttered all its stores in Canada, putting some 1,500 retail employees out of work.
Sixty-six stores will close for good as of Saturday, while the remaining 65 will shut down for one week. After that, they will re-open as Best Buy locations, announced Best Buy Canada. The Canadian subsidiary of Best Buy Inc. owns all Future Shop properties in Canada.
Best Buy says 500 full-time positions will be eliminated and another 1,000 part-time employees will be let go. The company says it will provide severance, employee assistance and outplacement support.
The news came as a surprise to some of the electronic retailer's employees who showed up for their shifts Saturday morning.
Brandon Buchanan, a former Future Shop employee in Toronto who worked in the mobile audio section in 2012, said he was shocked to hear the stores are closing.
"That happened kind of suddenly, because a lot of the people I still know work here apparently, they showed up this morning and it was just locked out," he said. "I had planned on maybe coming back and checking it out for a job again now that I'm back in the city but I guess that's not happening."
Stores in Toronto were locked and covered in paper with signs posted telling customers to shop at nearby Best Buy stores.
Shoppers visiting the store's website were greeted with a message saying Future Shop is consolidating under the Best Buy brand.
Future Shop is the latest casualty in the fast-changing Canadian retail sector. In the last six months alone, global retailers such as Target and Sony and smaller homegrown chains like Smart Set and Jacob have also announced they are closing in Canada.
Target Canada's closure hit hardest, taking some 17,000 jobs with it. The retail sector is Canada's biggest employer.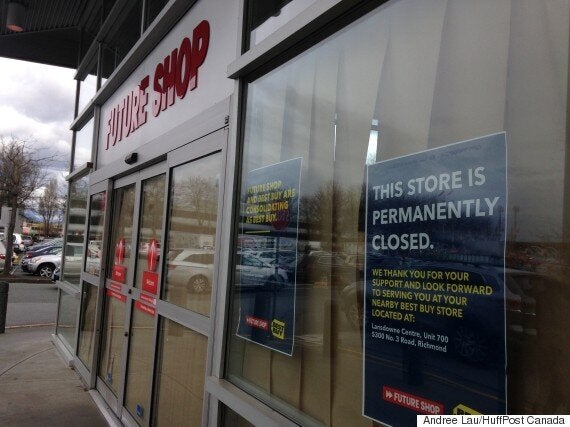 The Future Shop at the Lansdowne Mall in Richmond, B.C. is one of dozens that were suddenly closed for good on Saturday.
Retailers of all sizes are struggling as competition from global chains heats up, while consumers grapple with record debt levels. In December, what was supposed to be the busiest shopping season, the retail sector posted its lowest sales in five years.
Best Buy says it made the move to reduce its real estate footprint. Many Future Shop stores are within walking distance of a Best Buy.
"Currently, 80 per cent of our customers are within a 15-minute drive to a store and this won't change," said Ron Wilson, president and COO of Best Buy Canada. "We will continue to have a strong store presence in all major markets in Canada."
Best Buy Canada says once the renovations are done, the company will have a total of 192 locations made up of 136 large-format stores and 56 Best Buy Mobile stores which focus mostly on cellphone sales.
Future Shop customers can expect their gift cards to be honoured by Best Buy, the company says.
Future Shop was founded in 1982 and was purchased buy Best Buy in 2001 for $580 million.
With files from The Canadian Press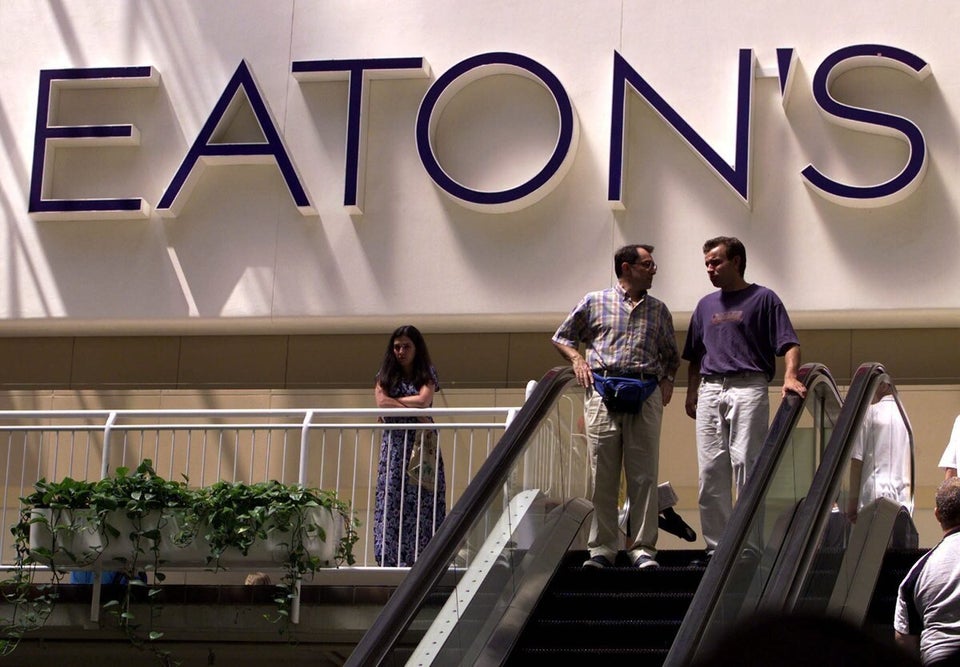 Canadian Retail Brands We Miss Most