The "Late, Late Show" host stars in a hilarious mock underwear ad alongside the retired soccer star, and let's just say it's quite the vid.
As Becks gives a sultry gaze into the camera, Corden wraps his arm around the 39-year-old H&M underwear model. The host even uses a blow dryer to give Beckham that wind-blown effect.
Now that's true bromance.
Check out the video above!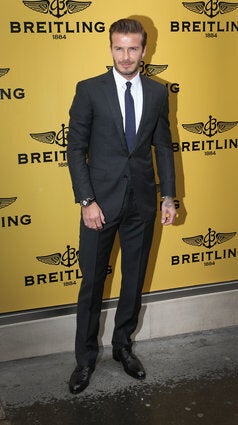 David Beckham's Best Suits