Facebook
The town of Ponoka raised money for seven years to build a state-of-the-art gymnasium and trampoline club, but now they're going to have to wait to unveil it.
Vandals broke into The Ponoka Gymnastics and Trampoline Club over the weekend and trashed the place, breaking lights, spray-painting swastikas and writing anti-Semitic graffiti all over the walls.
The finishing touches had just been finished two days prior to the break-in.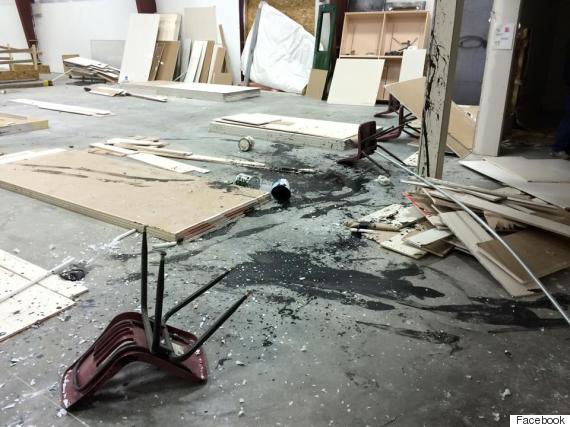 The new gym was set to open at the end of April, an employee told CBC News. But that will now be delayed for months, she said. The gym is waiting to hear about an insurance claim before any cleanup starts.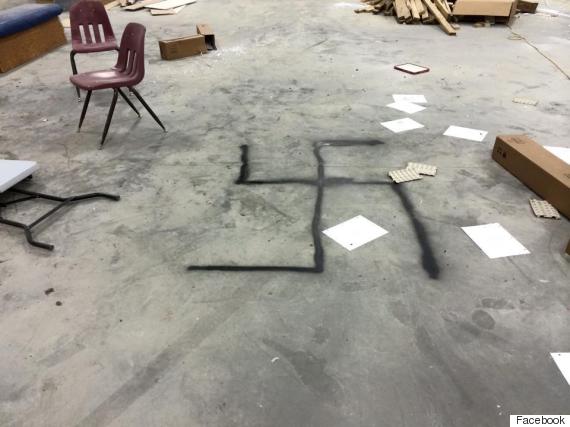 "I felt sick to my stomach and angry and just at a loss for words," said Nicole Grinnell, whose two children are enrolled at the club, to Global News.
"I'm sure they're going to be very disappointed that it's going to be delayed now ... It's just a major setback."
Ponoka RCMP are currently investigating.
Like Us On Facebook

Follow Us On Twitter
ALSO ON HUFFPOST: