All hail the Queen of Bollywood Style!
Sonam Kapoor covers the April 2015 issue of Vogue India, and she looks stunning, as usual.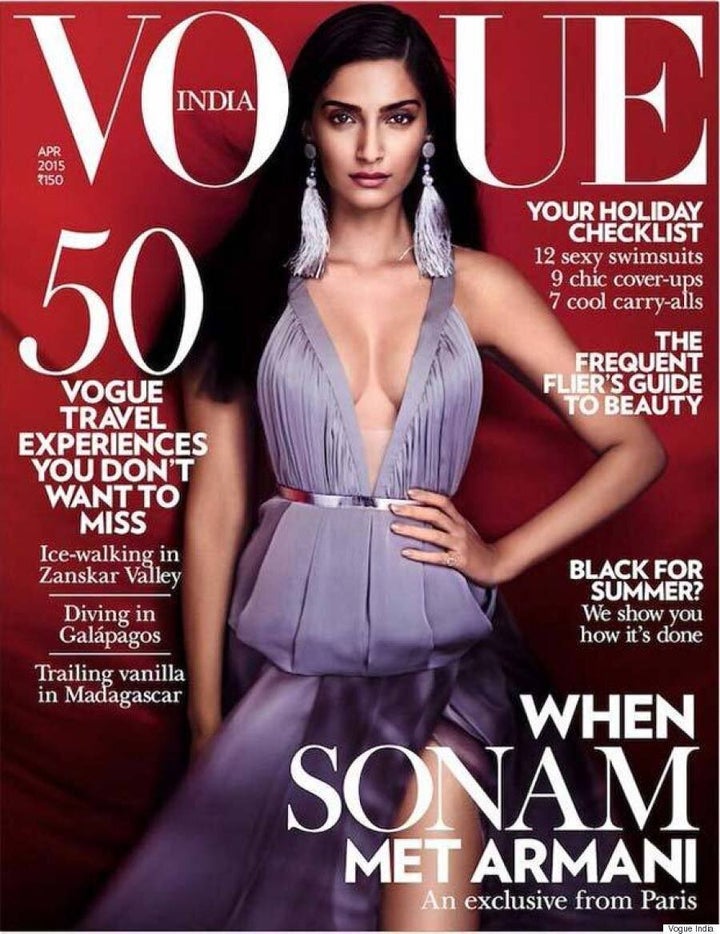 For the cover shot, the Bollywood film star dons an elegant lilac satin dress featuring a plunging neckline, and a voluminous peplum. The thigh high slit and cinched waist adds to the appeal, making for a feminine, sleek look.
The 29-year-old also wore a pair of lilac fringe earrings to tie the outfit together. Her silky straight locks were left down, and her sultry gaze was highlighted with purple shadow, to match the ensemble.
"Meeting Mr Armani was a dream come true," she said. "He is an institution. My first-ever Armani purchase was a classic black wool jacket and I go back to it every season."
She even shared the special moment via Twitter:
This isn't the first time the Indian actress has graced the cover of Vogue. Back in September the raven-haired beauty posed in a biker-chic getup for an edgier cover for the magazine.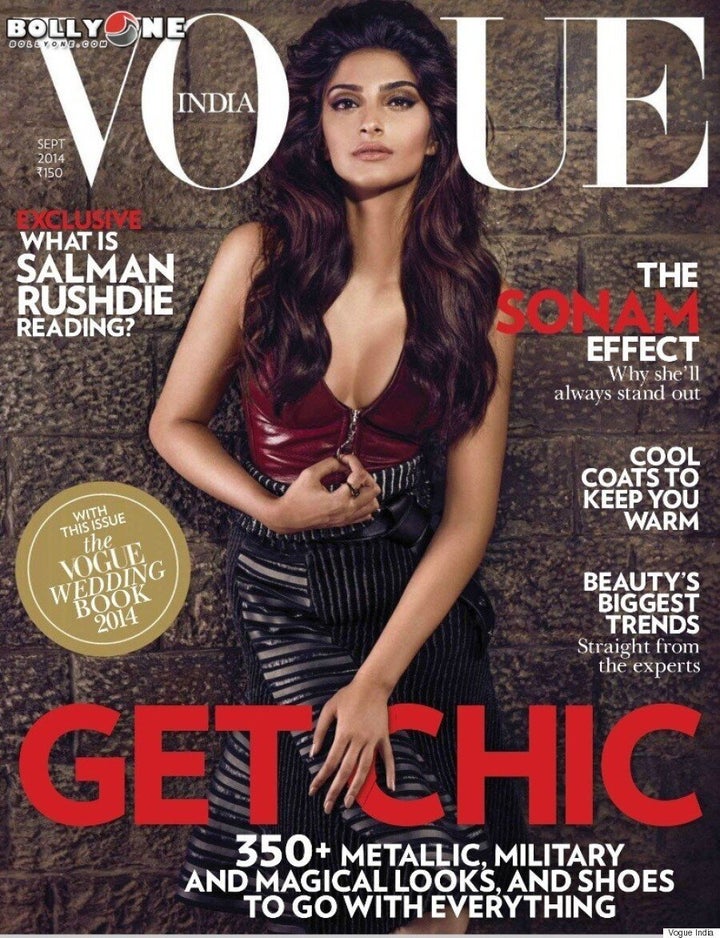 Just a few weeks ago the Vogue cover model was admitted to in Mumbai's Kokilaben hospital after being diagnosed with Swine Flu, reported Gulte. She has since been discharged and is in good health.
We're glad you're feeling better, Sonam!