Wedding photographers and married couple Adam and Shawn-Marie Ravazzano had wanted to shoot underwater engagement photos since moving to Maui last year.
In March, the Ravazzanos, of Love and Water Photography, found the perfect subjects in their friends and real-life engaged couple Leiha'aheo Kamahele-Beeck and Maika Dias of Oahu.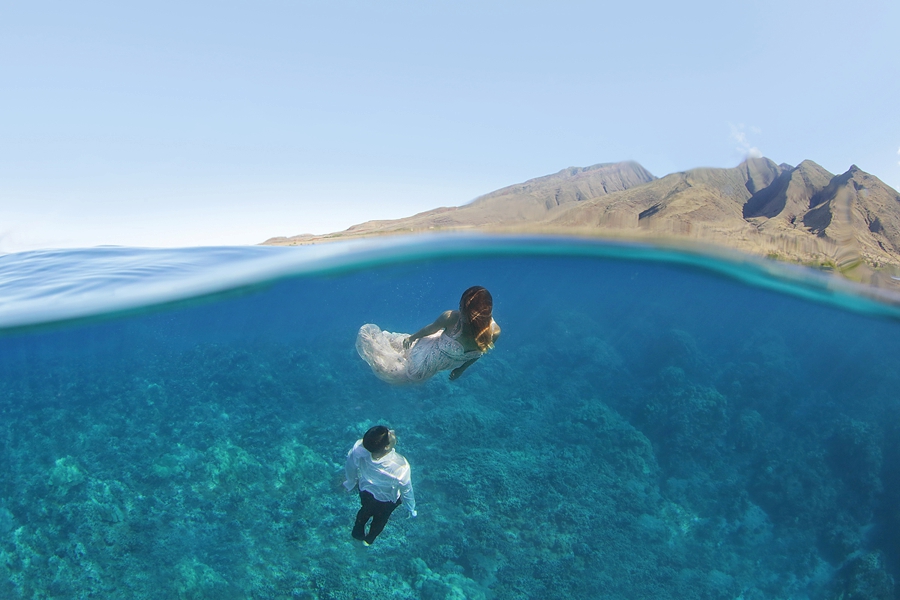 Credit: Love and Water Photography
SUBSCRIBE AND FOLLOW
Get top stories and blog posts emailed to me each day. Newsletters may offer personalized content or advertisements. Learn more
Both the bride- and groom-to-be are experienced divers, so they were perfect for the shoot (and that's why they look so natural and graceful under the water).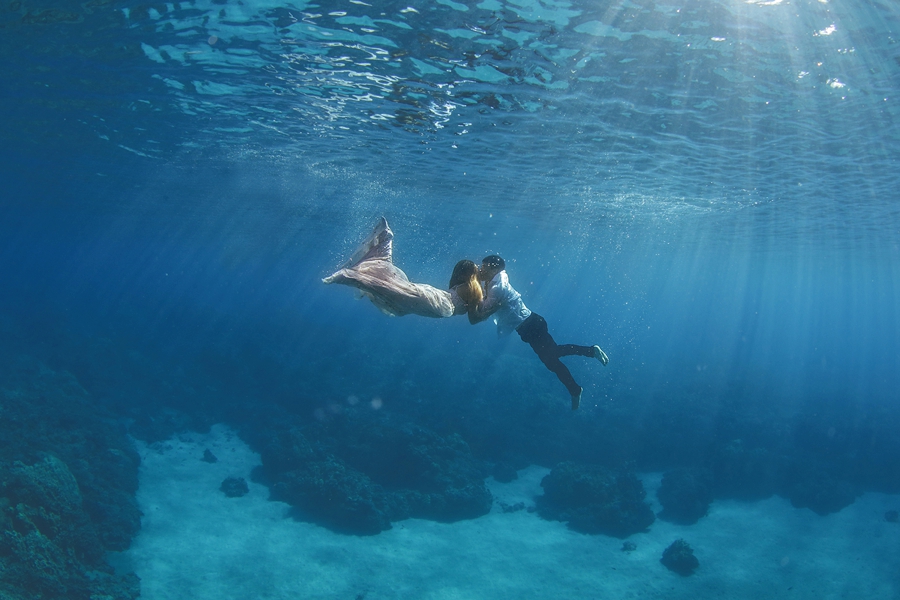 Credit: Love and Water Photography
Interestingly enough, Kamahele-Beeck and Dias met underwater in the spring of 2013 while they were snorkeling in Oahu.
"I felt something press into and bounce off my butt," Kamahele-Beeck told The Huffington Post of that first meeting. "When I turned and surfaced, a very apologetic and embarrassed boy pulled the snorkel out of his mouth to exclaim that it was a complete accident and that he was sorry. It was his face that hit my butt!"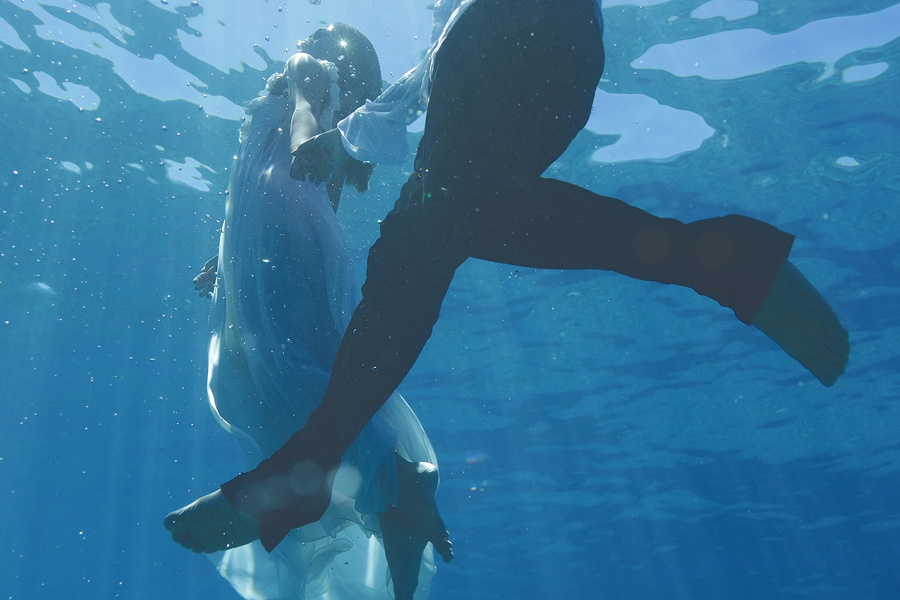 Credit: Love and Water Photography
"We both enjoy and love the ocean," Kamahele-Beeck added. "It's our sanctuary and our playground. The ocean is also tied to us because of our Hawaiian roots. It gives us life."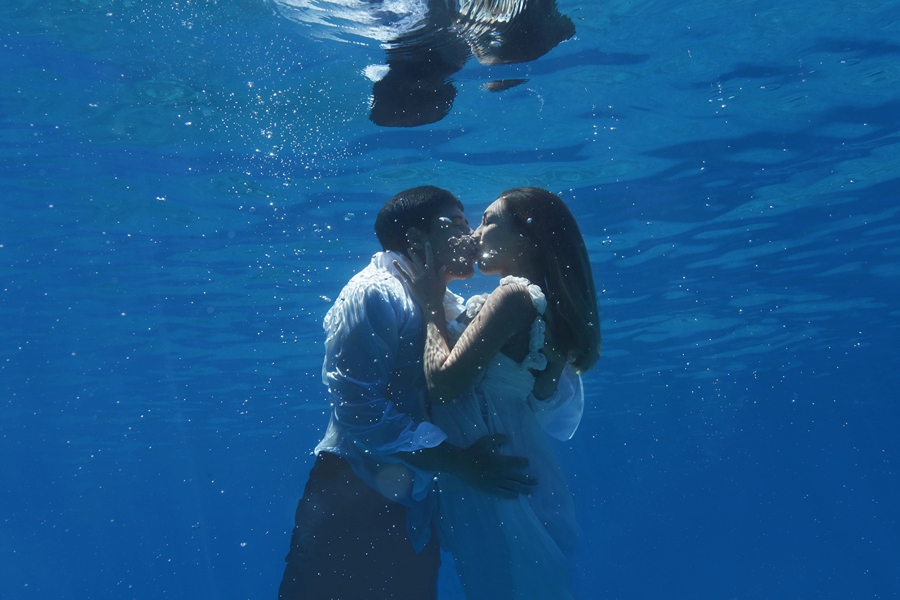 Credit: Love and Water Photography
The bride-to-be wore two different gowns during the shoot, both loaned by Oahu-based designer Joelle Perry. One was the dress that Perry walked down the aisle in at her own wedding.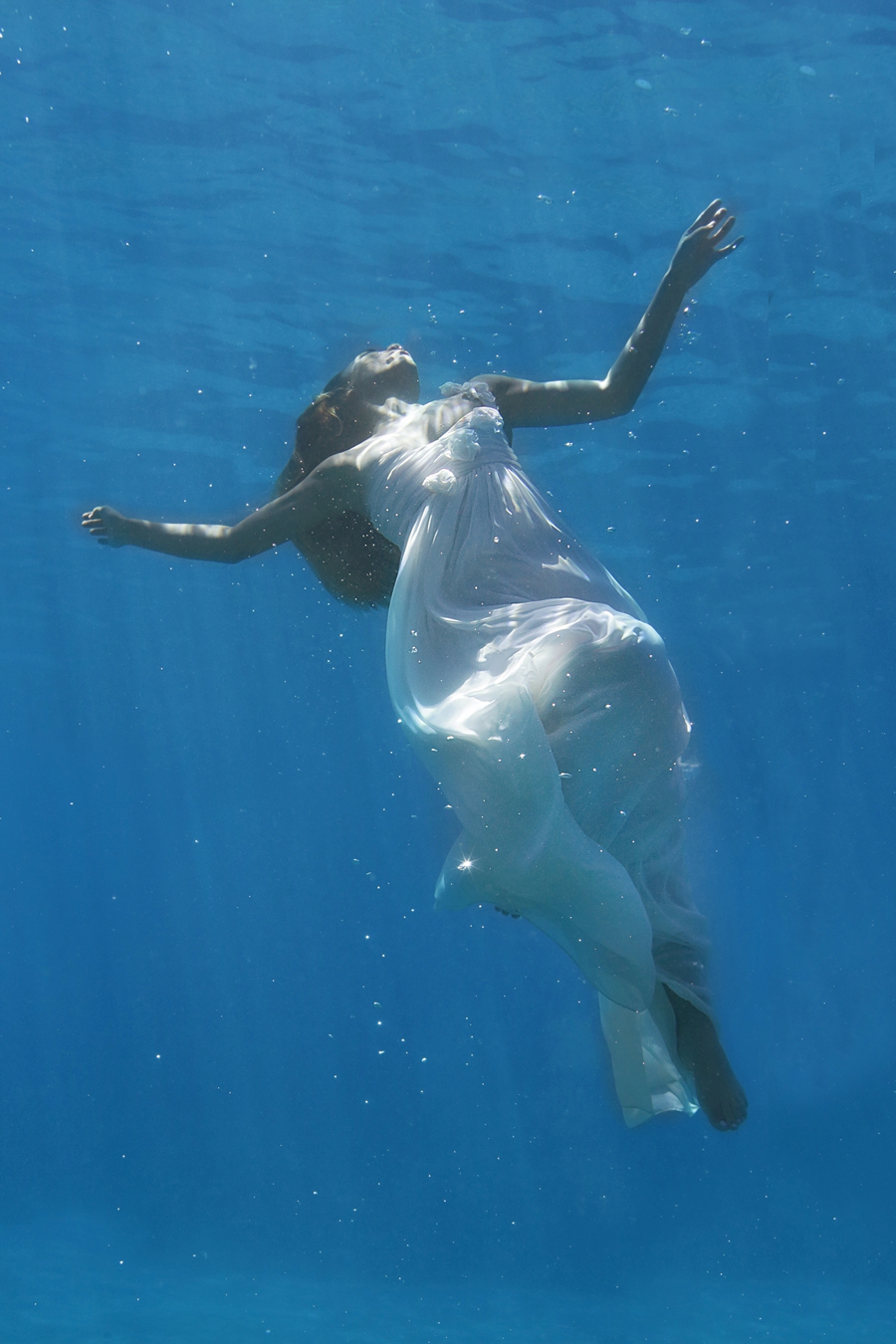 Credit: Love and Water Photography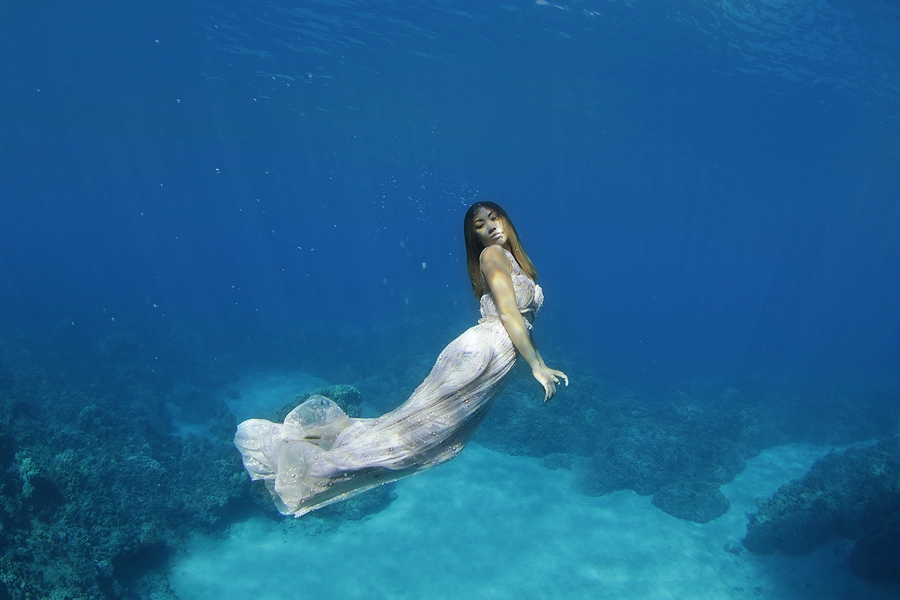 Credit: Love and Water Photography
See more stunning photos from the couple's shoot below:
Keep in touch! Check out HuffPost Weddings on Facebook, Twitter and Pinterest. Sign up for our newsletter here.