Yes, all women (and all men) have plenty to celebrate on Good Friday, thanks to Natalie Spooner.
This dangle was particularly sweet for Spooner, who competed on the second season of "The Amazing Race Canada" last summer, where she and teammate Meaghan Mikkelson notoriously flubbed a hockey shoot-out challenge in Winnipeg. Then, it took them 57 attempts to score five goals, but this time, Spooner showed tremendous strength on the ice.
Team Canada will now face their longtime rivals, the United States, in Saturday's final in Sweden.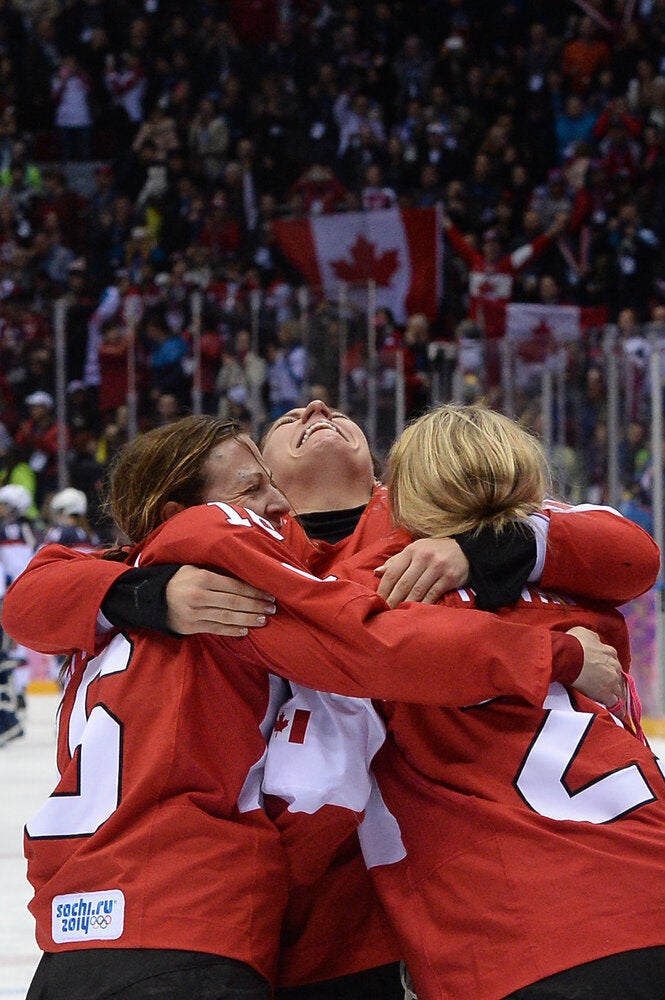 PHOTOS: Women's Hockey Gold Medal Match