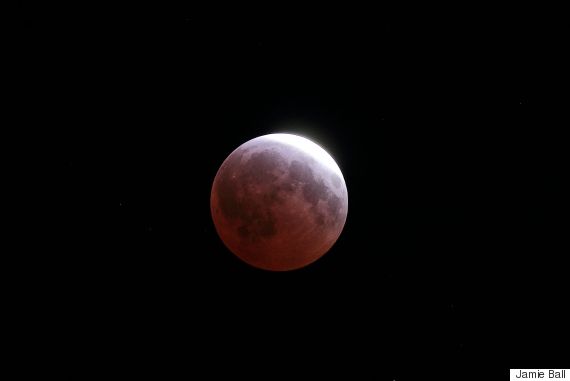 It lasted only a few minutes, but it was still a total eclipse of the moon.
On the West Coast, early-risers like Jamie Ball were rewarded with the best views of the moon slipping into Earth's shadow on Saturday.
Ball took these images between 3:30 a.m. and 5 a.m. PT from a gravel field in Vancouver, he told The Huffington Post B.C.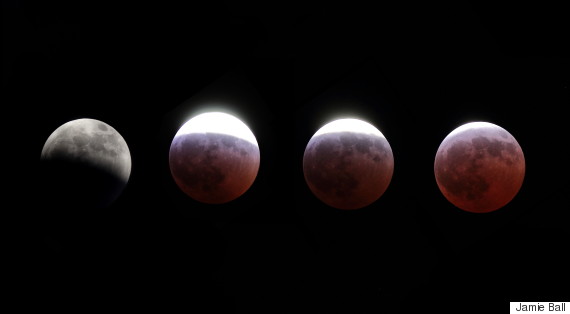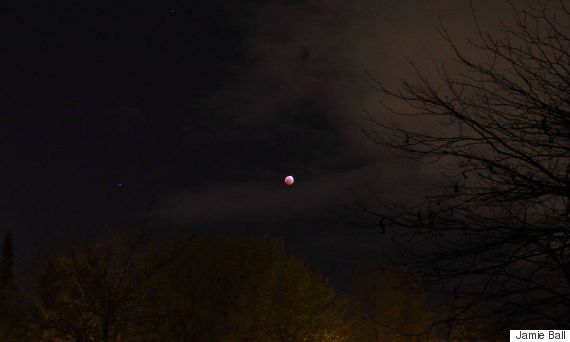 The roughly five-minute movement was the shortest such eclipse of the century, according to NASA.
A lunar eclipse happens when the sun, Earth, and moon are almost exactly aligned, with Earth in the middle. As the moon moves into Earth's shadow, it can appear reddish, earning the label "blood moon," explained CNN.
Saturday's sky show was the third total lunar eclipse of four in a series known as a "tetrad." The last one will happen on Sept. 28, 2015.
Like Us On Facebook

Follow Us On Twitter
EARLIER ON HUFFPOST:
Moon, Mars, Venus, February 2015