Canada's biggest airline has come out against allowing jets to take off and land at downtown Toronto's Billy Bishop Airport.
"We do not support jets at Billy Bishop - we prefer to see a growing downtown airport focused on short haul passengers using modern turboprop aircraft, which would be more consistent with the spirit and intent of the original tripartite agreement at Billy Bishop," said Derek Vanstone, Air Canada's vice president of corporate strategy, government and industry affairs in a Thursday news release.
"Port Toronto's focus on jets is not defensible as Billy Bishop can certainly prosper and grow as a turboprop airport, serving communities within the two hour range that can be accomplished with Toronto-assembled Bombardier Q400 aircraft."
Air Canada's announcement comes after PortsToronto released early results of a study last week examining the possibility of jets at the Toronto Island airport. The airliner's stance appears to be a reversal of its earlier position, a PortsToronto spokesman told The Star.
"It would appear that Air Canada has reversed its position on jets at the airport given that they had indicated publicly, and in conversations and correspondence to PortsToronto, that they would indeed be interested in flying jets from Billy Bishop Airport," Geoff Wilson, CEO of PortsToronto told the newspaper.
The subject of expanding the airport to allow jets has been divisive among Toronto residents and City councillors.
Some support the idea an expansion would allow passengers to travel to more destinations from the centrally located airport, while others fear the noise and traffic would overwhelm the city's downtown core.
The debate has been heated since Porter Airlines, the primary operator at Billy Bishop announced two years ago it wanted to fly Bombardier's new CSeries jets out of the airport to expand its routes to longer-haul destinations. The change would require lifting a current ban on jets and lengthening the runway.
Any decision must come from the three parties involved in the tripartite agreement that governs operations at the airport.
Air Canada has just a few and offers daily round trips between Toronto and Montreal from the Island airport. It operates many more daily round trips and long haul flights out of its hub at Pearson International Airport.
Air Canada is also advocating for "fair and appropriate" access to the slots in order to expand competition at the airport.
"Currently, Porter Airlines has been awarded over 85 per cent of the slots and we are unable to serve more than one market, Montreal, despite huge demand from our customers for Ottawa, New York/Newark and other short haul markets," it said in the release.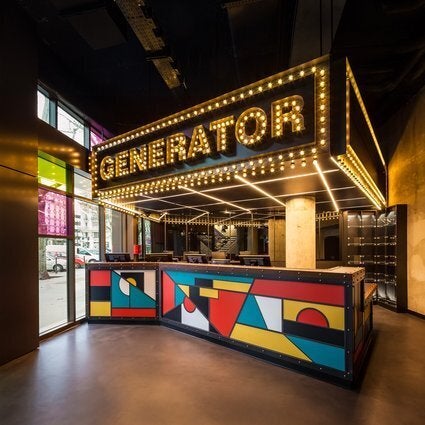 Must-Visit Destinations for 2015