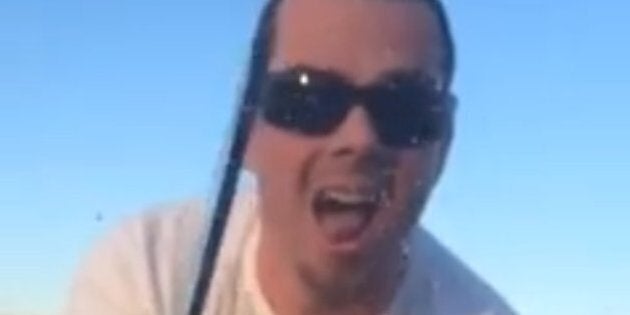 Police in Saint-Jérôme, Que. are investigating after an unidentified man taunted a family with a running chainsaw on Sunday.
Video of the incident, which was posted to Facebook, shows a man walking up to a vehicle and saying, "You like this, huh?" in French and then running a chainsaw at a window, upsetting a child who can be heard crying in the background.
The woman inside the vehicle says she's going to call the police and that he'll be arrested.
The incident took place close to Fournier and Ouimet Streets in the Montreal suburb. It was posted to Facebook by Karine Cyr, who said the man was driving a green Ford Windstar.
Police told Le Huffington Post Quebec that it's possible the man could face an assault charge. They're currently working to identify him and talk to witnesses.
- With files from Jesse Ferreras