The head of Domino's Pizza admits new hires will need to be lured with more money if the company wants to attract the "right" employees.
"The great news is that the economy is moving and getting better, and it's getting harder to hire people," he said.
The announcement comes days after the release of the March U.S. jobs report showing how labour market conditions have produced the lowest number of new American jobs in 15 months. Doyle called the report a "blip."
"That's why you're seeing these announcements on pay," he said.
Doyle did not confirm if the higher wage incentive would be implemented company-wide.
"We gotta do what the market demands, to get the right people for our business," he said, disclosing only new hires at its company-owned stores will receive higher pay. Franchise owners are responsible for setting their own wage rates, Doyle explained.
Over 90 per cent of the company's U.S. stores are franchisee-owned, so the new pay incentive will only affect a fraction of Domino's workforce.
In Canada, prospective employees hoping for more cash are out of luck. Domino's operates over 380 stores across the country – all of which are franchises.
Domino's delivery drivers make between US$7.42 and $7.76 per hour on average, according to jobs site Glassdoor. It's an hourly pay rate that's slightly above the $7.25 U.S. minimum wage.
The news comes amid increased public pressure for American retail and fast-food chains to raise minimum wages to $15 an hour, an amount advocates say is enough to help workers earn a "living wage."
Last week, McDonald's announced its lowest-paid workers will receive a 10 per cent pay bump. Employees who have been with the fast-food giant for more than a year will also eligible for up to five paid vacation days per year.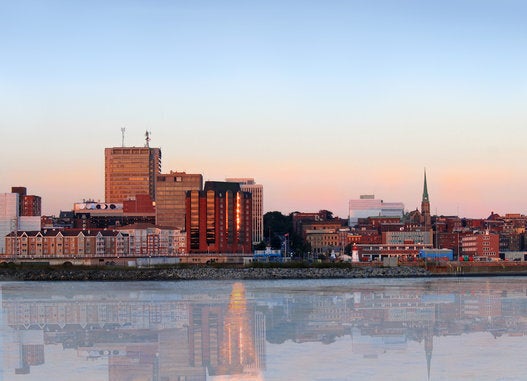 Minimum Wage Across Canada (2015)