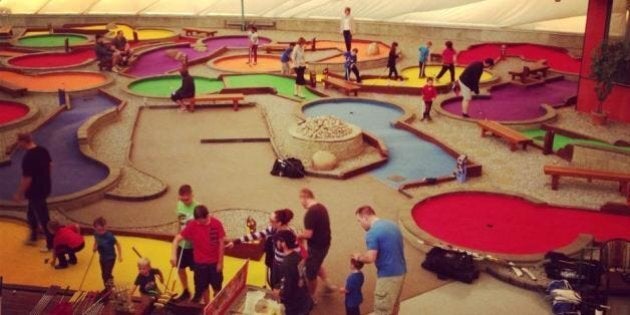 An Edmonton play centre is set to apologize to a breastfeeding mother who claimed that staff tried to restrict her from nursing her child.
Davis said in a widely-shared Facebook post that she was "attacked verbally" by staff and another mother and told "that's not how it works here" after she started nursing her seven-month-old son.
She claimed she was also told she should go back to her own country (she is Canadian).
Davis said a manager then told her she would have to feed her son elsewhere.
So she decided to leave with her three kids. And as they waited for a taxi, Davis said the general manager came and said that feeding the baby "is the same as if someone was to come in and start smoking."
"I will never go there again and I will discourage everyone I know from going too," Davis wrote.
The Fun Dome, however, relates a different version of how the exchange went down.
In a post on its own Facebook account, it said it supports breastfeeding "100 per cent" and that the situation arose out of a "negative confrontation" between two patrons.
The post said Fun Dome staff informed Davis of quieter areas where she could breastfeed after she became involved in a conflict with another mother.
It said she then chose to depart the facility, and that the other mom, who made negative comments about breastfeeding, was asked to leave. This same patron also made a racist comment, Fun Dome said.
As for the comment about smoking, Fun Dome said its general manager "was NOT insinuating that breast feeding is the same as smoking," but that it was "relayed as a metaphor where people respond differently in controversial situations."
It added that Davis received an apology for the other patron's behaviour, as well as her overall negative experience.
She has also refused an offer of coupons for a free visit to Fun Dome.
But the business will now apologize again, at an event being hosted by Momstown Edmonton, an organization that offers early education programming and parental support.
Attendants are to be told how Fun Dome staff will be "trained on breastfeeding laws and their breastfeeding policies going forward."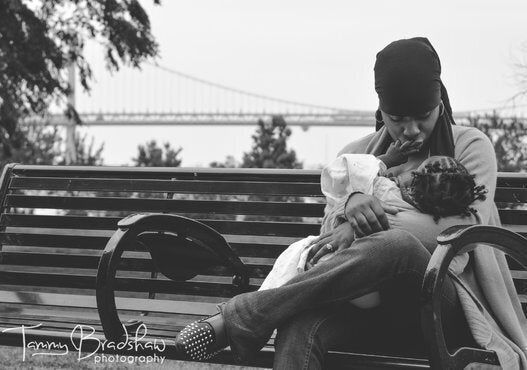 Public Breastfeeding Awareness Project