This Lizzie McGuire alum is so not yesterday.
Just last week Hilary Duff hit the red carpet for the premiere of her new show "Younger" wearing a tight-fitting crimson dress that left little to the imagination. The bold Mason by Michelle Mason frock flattered the 27-year-old's hot bod with its plunging neckline and more than subtle side slit.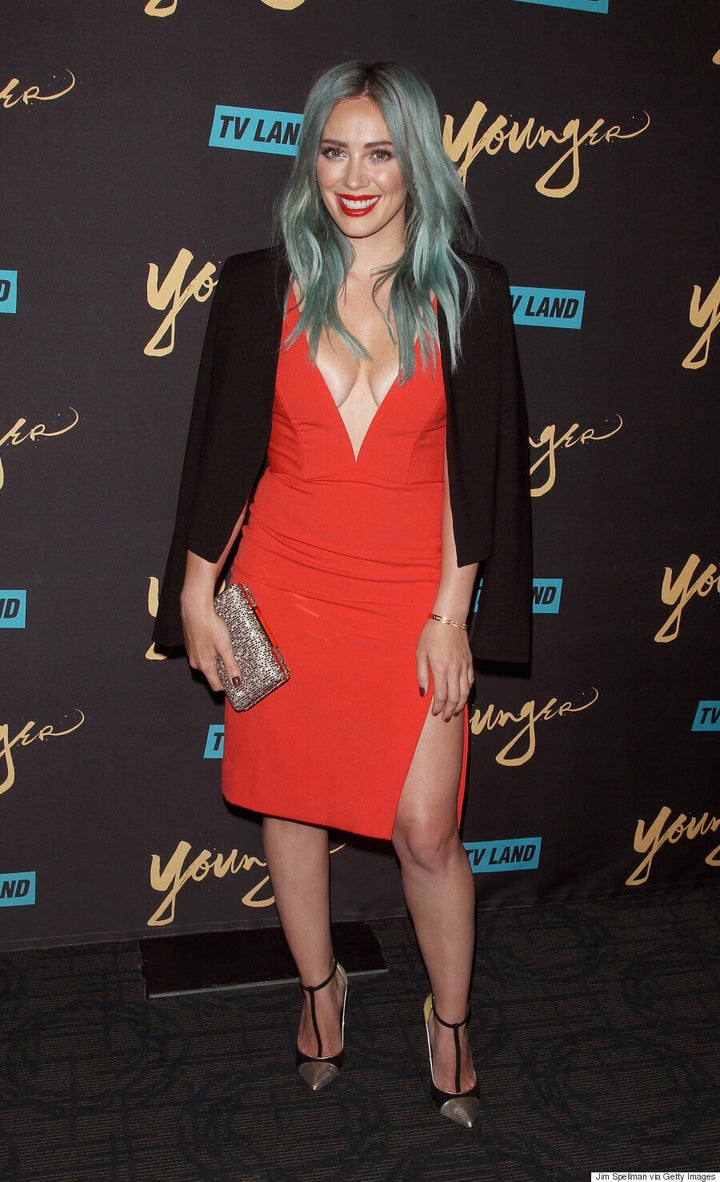 The mother-of-one paired the dress with a black Pink Stitch blazer worn over her shoulders and a pair of strappy gold-capped Jerome C. Rousseau heels. To complement the colourful look, Duff added a shimmering clutch and a pop of coral lipstick, making the entire ensemble spring-ready.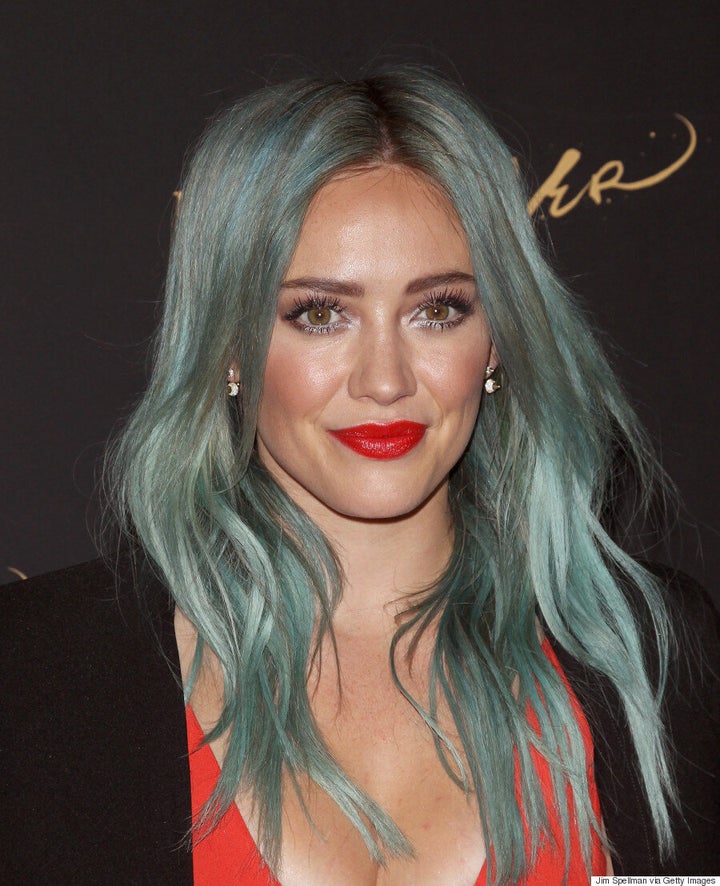 "I've never done anything like this," she told talk show host Ellen Degeneres of the sudden dye-job. "I was just in Cabo with my son and I was staring at the ocean, and I was like, I want that on my head. So this happened."