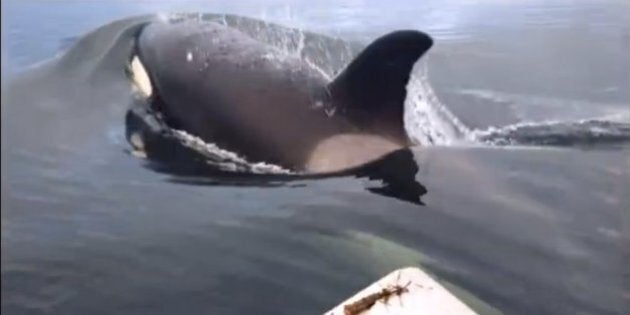 Some fishermen in Washington state can be forgiven for their very frazzled reactions after a pod of killer whales swam right under their rowboat.
A Facebook video of the close encounter near Anderson Island in Puget Sound is making the rounds on social media after it was initially posted in December.
The first few seconds of the footage show a distant pod of orcas leaping out of the water.
The crab fisherman sitting in the rowboat, including cameraman Steven Sloan, seem pretty exhilarated to have stumbled on the animals.
Then, the killer whales get closer. And closer. And then they disappear.
"Let's see if they pop up again," one voice says in the video. Another suggests they ought to start rowing back to shore.
But before they know it, the pod was right underneath the rowboat, and the fishermen's reactions are priceless:
The footage from both videos is eerily similar.
Seems the orcas around Anderson Island are a very friendly bunch.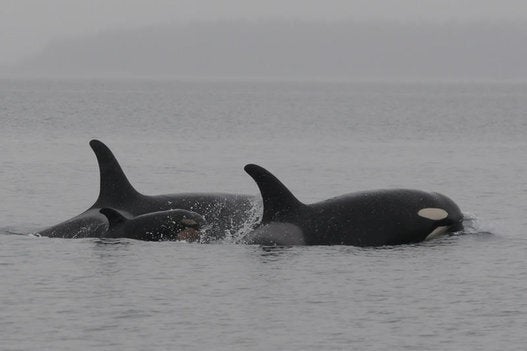 New Baby Orca J51 Born Off B.C. Coast