A fashionable first family, indeed!
A photo of the Barack, Michelle, Malia and Sasha (and their two dogs, Bo and Sunny) was shared on the official White House Instagram page with the caption, "Happy Easter!"
The FLOTUS looked stunning, as usual, in a sleeveless teal sheath dress. Malia, 16, opted for a white and blue printed dress, while Sasha, 13, wore an orange and yellow colourblocked dress with a thin white belt.
Finally, the president donned a grey suit with a lavender tie, which perfectly complemented the women's looks.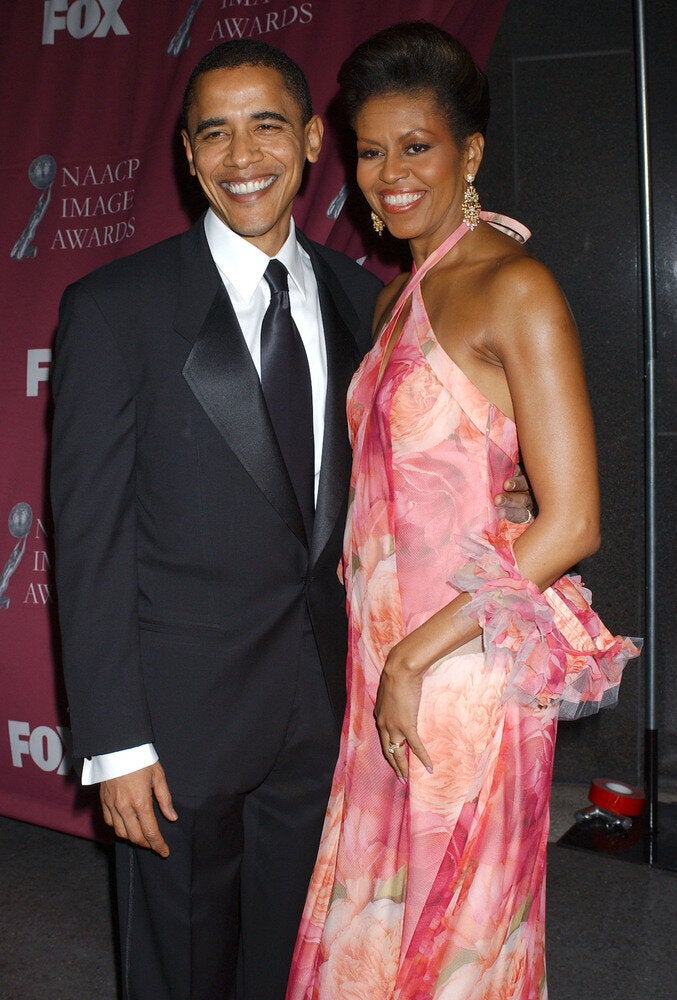 49 Of Michelle Obama's Best Looks