VANCOUVER - Prime Minister Stephen Harper says he won't be called to testify at the Mike Duffy trial.
The trial got underway today with the suspended senator formally pleading not guilty and the Crown delivering its opening statement.
The prime minister says he didn't know that his former chief of staff Nigel Wright had paid Duffy $90,000 to cover the senator's questioned housing expenses.
Harper say investigators have looked at this and confirmed his position.
The payment is at the heart of a bribery charge against Duffy, one of the 31 counts he is facing.
Harper appointed Duffy to the Senate in 2009.
The prime minister says he doesn't believe he will be tied to the $90,000.
"I had no knowledge of these things and will not be called as a witness,'' he told a news conference in Vancouver.
"We have offered the Crown every possible assistance in their case against Mr. Duffy and will continue to do so.''
He said since the matter is now before the court, he will not comment further.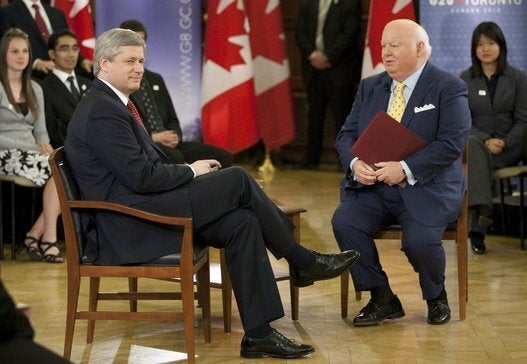 Duffy's Downfall: A Chronology Of Events
READ THE COURT DOCUMENTS: