Talk about a power cover!
FLOTUS is seen on the cover between the respective "Sex and The City" and "Scandal" actresses for the magazine's "Power Women" feature, which we think is perfectly fitting for this group.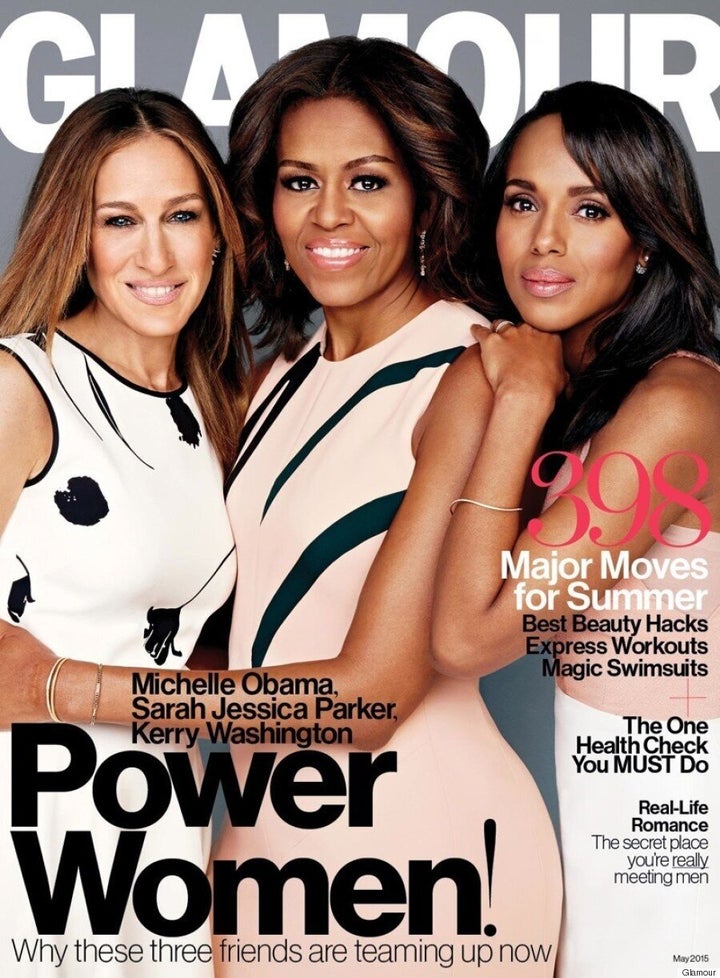 In the shot photographed by Patrick Demarchelier, the three friends all wear simple sleeveless soft-coloured dresses and pretty pink lipsticks. Parker donned a white simple dress with black floral detailing for the occasion, complementing the First Lady's pink dress with black accents. Washington, mixes both of her friends' dress colours in a thin-strapped pastel pink and white colour-blocked frock.
Their eyebrows, for the record, are also on point.
It also looks like the women loved the cover shoot as much as we loved getting to see it. After the cover's release, Glamour released a behind-the-scenes clip on Instagram of Sarah Jessica Parker adorably defending her blackberry.
Inside the issue the three women, unified by their involvement in the President's Committee on the Arts and the Humanities, talk about how they have been inspired by the people in their lives who have served.
"There is this idea that those who serve are untouchable heroes. [But] the more we hear what people are going through, [we realize] it's what every woman is going through.... The challenges are just put under a magnifying glass because their lives are so extraordinary," Washington told the mag.
Fashionable and passionate -- what a combination! We love how these three special ladies came together for this empowering gorgeous cover.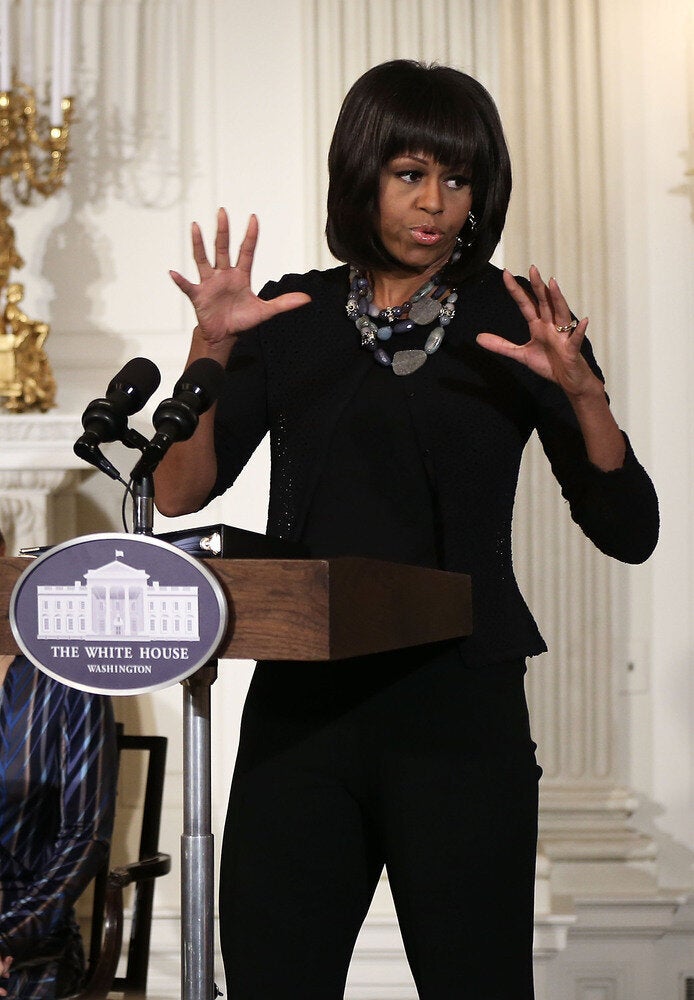 Michelle Obama Fashion Vault