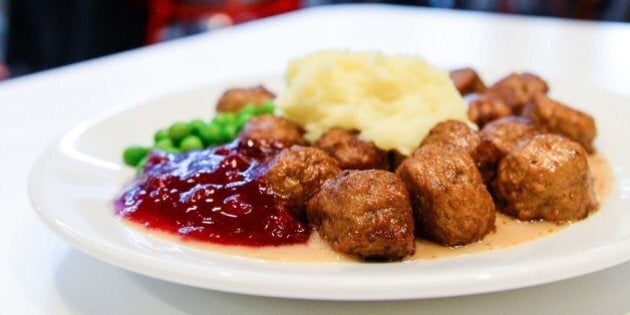 Good news for Ikea loving vegetarians and vegans: the Swedish one-stop shop is now selling veggie balls in their restaurants.
The gluten-free, vegan balls will be priced at $5.99 for eight pieces and a side dish.
In a press release, Ikea executives explain that the launch of meatless-meatballs is just one of the steps the company is taking to meet larger health and sustainability goals. Since the veggie balls consist solely of vegetables, the company claims it has a smaller impact on the environment, including a reduced carbon footprint.