In the cover shot by Annie Leibovitz, the 42-year-old channels an Old Hollywood movie star wearing a red, off-the-shoulder curve-hugging dress, silver earrings and a white feather boa. With her curled hair pulled to the side, her deep red lips and her sultry glare, the cover gives us a strong Sophia Loren vibe.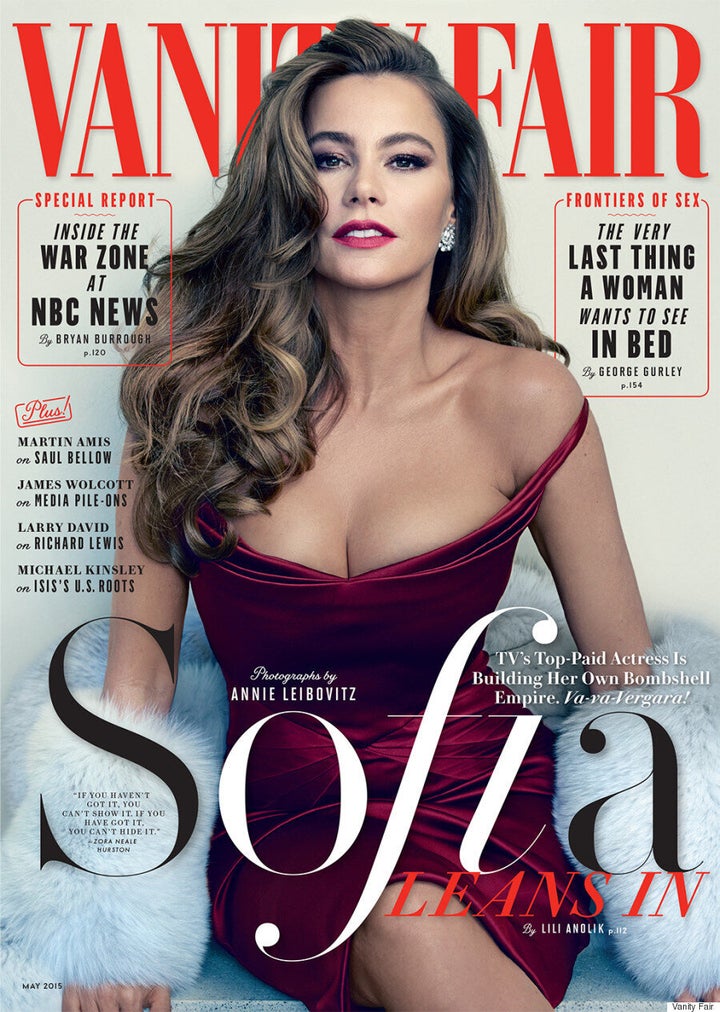 The magazine also posted a video on Instagram to give us a behind-the-scenes look at the making of the cover:
Inside the issue, Vergara opens up about one of her most-talked about assets -- her ample bosom.
"My whole life, buying a bra was a nightmare. What I used to do when I moved to L.A., I found places like Frederick's of Hollywood that make bras for [strippers]," she told the mag. "Believe me, I wish I had fake boobs. I lay down and they completely go down like all the way, like here. It's not fun."
The "Hot Pursuit" star is unapologetic and always willing to speak her mind, and for that, we will always love her. Oh, and for her fabulous style too, of course.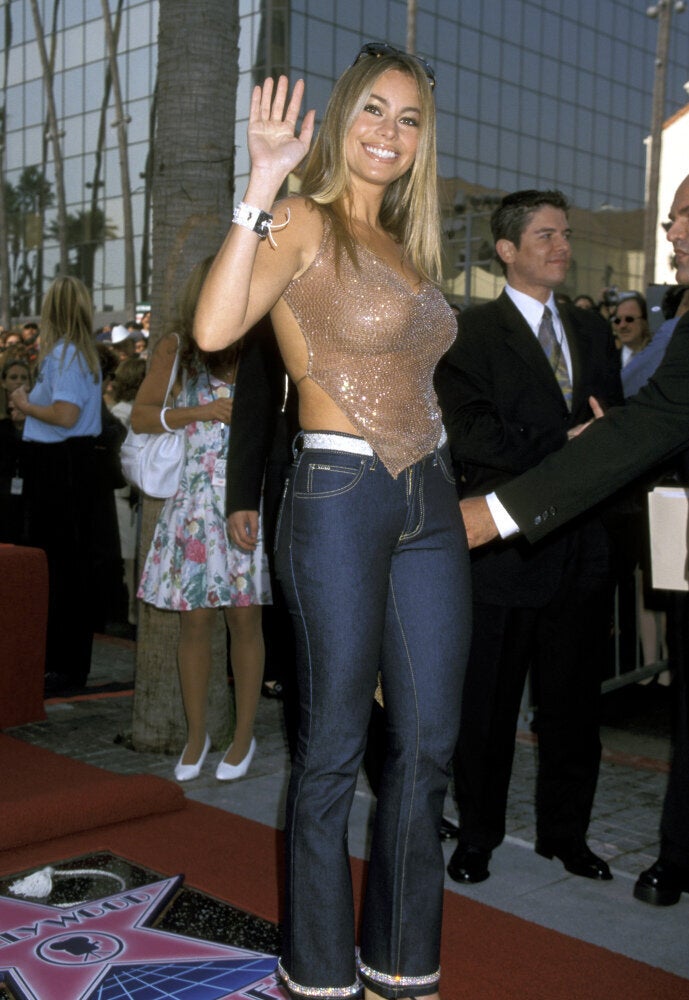 Sofia Vergara Style Evolution