On April 13, 1945, Canadian troops entered the Dutch city of Groningen and liberated it after a pitched battle with the Nazis. And the people of Groningen have never forgotten their sacrifice.
The city held a procession and re-enactments to mark the 70th anniversary of the liberation this weekend, and even a supermarket found a way to honour those Canadian troops.
Groningen student Joost van Sloten snapped this photo of Canadian flags flying from his local grocery store this weekend.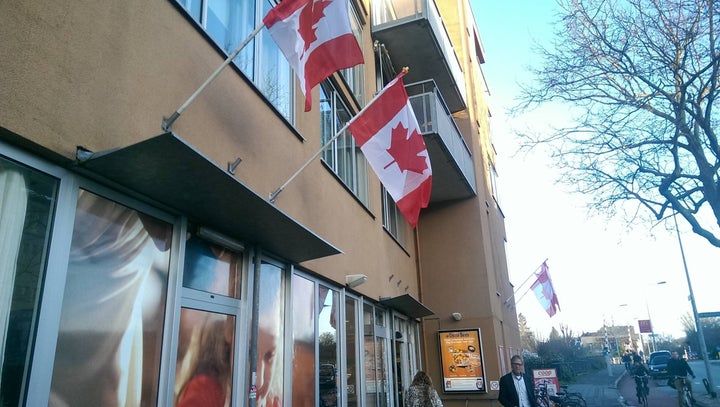 Van Sloten told HuffPost Canada the supermarket is located on Paterswoldseweg, the same road the Canadians took to liberate Groningen in 1945.
Here's a vintage photo of a Canadian lieutenant on the same street, on April 14, 1945. While much has changed in Groningen over 70 years, it's clear the city's gratitude to the Canadian troops is as strong as ever.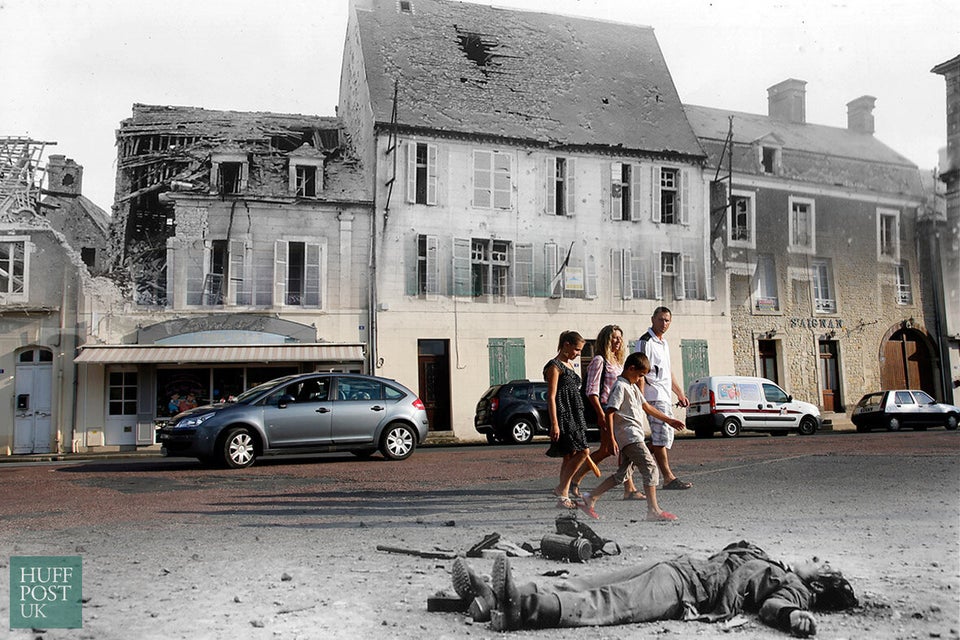 D-Day Landing Sites Then And Now