The reward for winning the NHL playoffs is the chance to hoist the Stanley Cup.
But the reward for simply making them, at least in Montreal, is just as tempting.
And the eatery has added to that reputation by fashioning a Stanley Cup out of porky strips.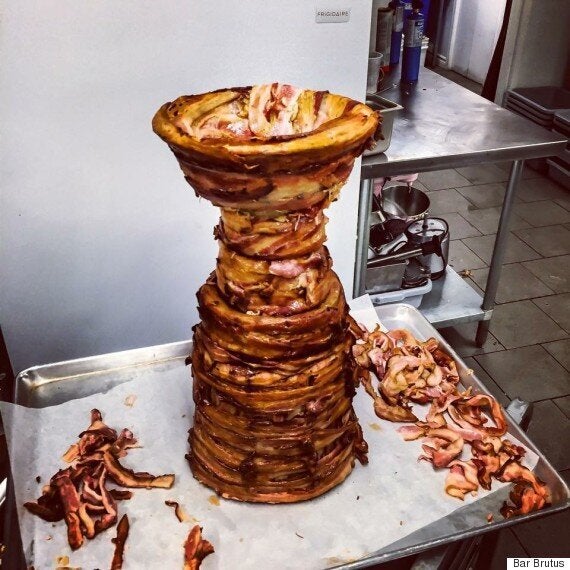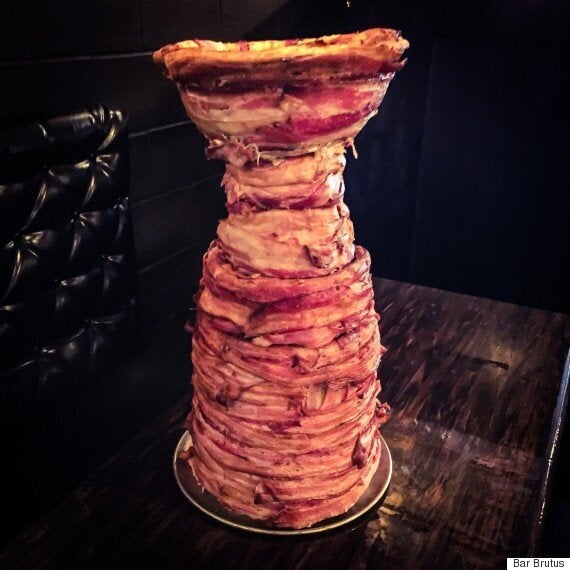 Bar Brutus co-owner Anthoni Jodoin told The Huffington Post Canada that the cup required 22 pounds of bacon, and that it will be on display throughout the playoffs.
The restaurant has mouthwatering pictures of the cup on its Facebook and Instagram accounts that have people salivating.
Sadly, the cup is not edible, Jodoin said.
The Montreal Canadiens face off against the Ottawa Senators in first-round playoff action on Wednesday night. No doubt they're hoping for a trophy that's a tad less perishable (and delicious) than this one.
But we're sure plenty of Canadians would settle for this if their teams don't go all the way.