Robin Scherbatsky, "How I Met Your Mother"
Robin Scherbatsky is a TV journalist (and former teen pop sensation) from Vancouver, B.C. An ambitious, independent woman who loves guns and the Vancouver Canucks, she was played by Canadian actress Cobie Smulders.
Best quote: "Aren't you tired of waiting for destiny, Ted?"

Homer Simpson, "The Simpsons"
Yes, Homer is Canadian. At least according to "Simpsons" creator Matt Groening. He said in 2003 that Homer had been born in Canada because he based the character on his real-life Saskatchewan-born father. "I hope Canadians won't hold it against the show now that they know," Groening said.
Best quote: "Oh Marge, anyone can miss Canada, all tucked away down there!"

Danny Baker, "30 Rock"
Ottawa-born Danny Baker (Cheyenne Jackson) joined the cast of "TGS with Tracy Jordan" after being spotted working as a robot street performer. An enthusiastic performer with a strong singing voice, he has a short relationship with Liz Lemon (Tina Fey).
Best quote: "I'm sorry, are you being sarcastic? Canadians have a hard time recognizing it 'cause we don't have a big Jewish population."

Dave Nelson, "NewsRadio"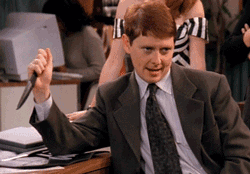 Dave is the upstanding, Wisconsin-bred news director at New York radio station WNYX who, it is later revealed, was actually born in Canada. He's played by Canadian "Kids in the Hall" star Dave Foley.
Best quote: "Look, it's only a birthday present! It just means I'm glad you didn't die partway through the year."

Terrance and Phillip, "South Park"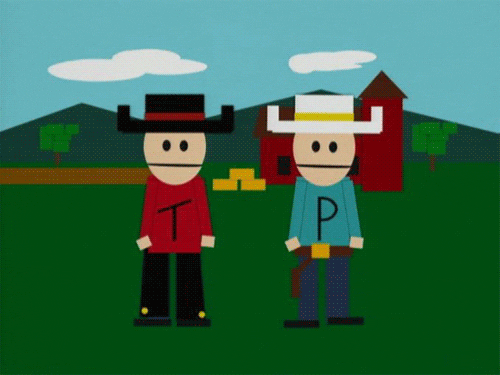 Terrance and Phillip are a pair of Canadians with a penchant for flatulent humour.
Best quote: Terrance: "Wow, Scott really hates us Phillip."
Phillip: "Yes, perhaps he's homophobic."
Terrance: (pause) "But we're not gay, Phillip."
Phillip: "We're not?"

Bob and Doug McKenzie, "SCTV" and "Strange Brew"
Bob (Rick Moranis) and Doug (Dave Thomas) are a pair of hosers who host their own show, "Great White North," on the SCTV network. They love beer, smokes and toques. They also do a mean version of the "12 Days of Christmas."
Best quote: (Both of them) "Take off!"

Rutt and Tuke, "Brother Bear"
They're basically Bob and Doug McKenzie, if they were moose. Rick Moranis and Dave Thomas also voice these lovable-but-squabbling brothers in this 2003 Disney film.
Best quotes: Rutt: "You wouldn't like us, eh. We're really gamey."
Tuke: "Yeah ... eat hoof-for-brains over there."
Rutt: "Oh nice, eh. Pine-cone breath!"

Winnie the Pooh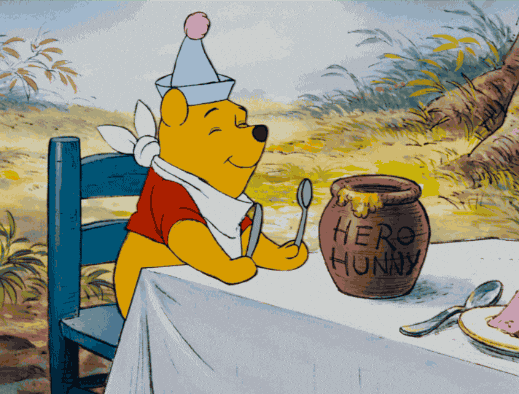 Winnie the Pooh, as a popular Heritage Minute has shown, was inspired by a Canadian bear named after Winnipeg who lived at the London Zoo. Author A.A. Milne visited the bear with his son Christopher Robin, then wrote a series of books about him.
Best quote: ""You can't stay in your corner of the Forest waiting for others to come to you. You have to go to them sometimes."

Wolverine, "X-Men"

One of the most popular characters in the "X-Men" universe, Wolverine (Hugh Jackman in the films) was born as James Howlett (real surname Logan) in Alberta in the 1800s.
Best quote: "Magneto's right, there is a war coming. Are you sure you're on the right side?"

Denis Lemieux, "Slap Shot"
Denis Lemieux (Yvon Barrette) was the French-Canadian goaltender for the Charlestown Chiefs. He had a, shall we say, moderate command of the English language. We meet him at the start of the film, explaining the rules of the game to Jim Carr. And then we never stop laughing.
Best quote: "Trade me right f***ing now!"

Ben Stone, "Knocked Up"
Ben Stone (Seth Rogen) is an unambitious stoner from Vancouver, living in California off a settlement from a car accident. One night, he meets Alison (Katherine Heigl), and the two struggle to build a future together after she gets pregnant.
Best quote: "If any of us get laid tonight, it's because of Eric Bana in 'Munich.'"

Scott Pilgrim, "Scott Pilgrim vs. The World"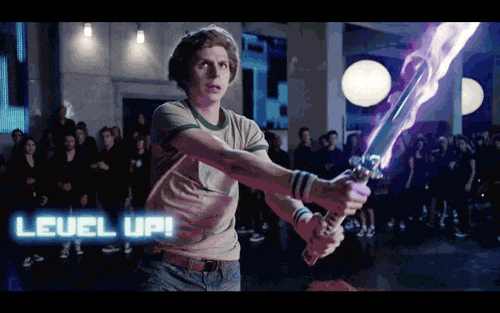 Torontonian Scott Pilgrim (Michael Cera) is an awkward, underachieving bass player in this comic book-turned-movie. He falls for neon-haired Ramona Flowers and must do battle with her seven evil exes to win her heart.
Best quote: "I'm in lesbians with you."

Betty Elms, "Mulholland Dr."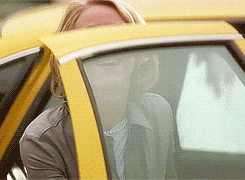 A budding actress (Naomi Watts) from Deep River, Ont. who is captivated by the sights and sounds of Los Angeles in David Lynch's bizarre neo-noir. Her life takes a turn when she finds the mysterious "Rita" (Laura Elena Harring) in the apartment she's staying in.
Best quote: "It's strange calling yourself."

Anne Shirley, "Anne of Green Gables"
Lucy Maud Montgomery's red-headed hero Anne Shirley is a spirited orphan girl who goes to live on a farm in Avonlea, P.E.I. Her unbridled passion and imagination has won her fans all over the world since the book was published in 1908.
Best quote: "Mrs. Hammond told me that God made my hair red on purpose and I've never cared for Him since."

Duddy Kravitz, "The Apprenticeship of Duddy Kravitz"
Duddy Kravitz (played by Richard Dreyfus in the film adaptation) is the hero of one of Mordecai Richler's most famous books, a poor Jew from Montreal's St. Urbain area who dreams of being a successful businessman.
Best quote: (From Duddy's grandfather) "A man without land is nobody."

Charlie Allnutt, "The African Queen"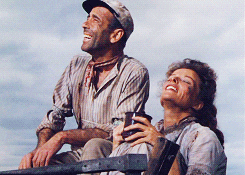 A crusty, hard-drinking Canadian boat captain (Humphrey Bogart) who joins Rose Sayer (Katharine Hepburn) to carry out an attack on a German warship during WWI. His crass personality clashes with her refined manners, but it doesn't stop them from getting the job done.
Best quote: "It's a great thing to have a lady aboard with clean habits. It sets the man a good example. A man alone, he gets to living like a hog."

Like Us On Facebook

Follow Us On Twitter

ALSO ON HUFFPOST:
Greatest Canadian TV Shows