HP
If you're on Instagram, you already know how much people love taking photos of their delicious, delicious meals. And we're not here to judge that — why would we when we love it so much? — but instead, celebrate those who are doing an excellent job of making us hungry every time we open up the app.
We've pulled together a list of Canadians across the country who love to eat — but before they do that, they love to photograph what they eat. We are more than happy to be along for the ride.
We've also created another list specifically of Canadian chefs who know how to rock the Instagram filter. Check it out.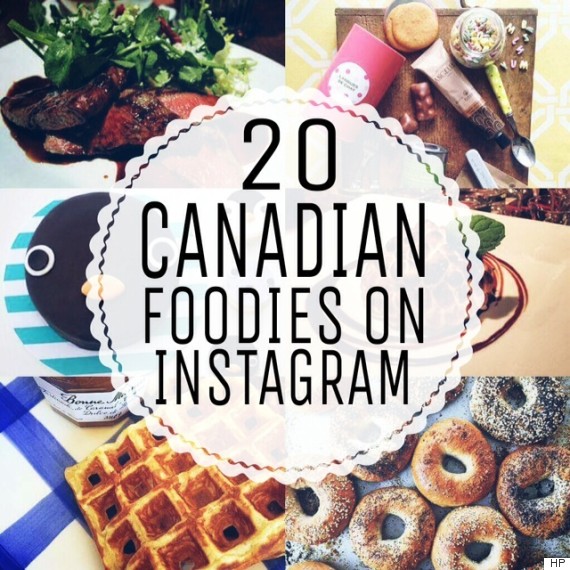 SUBSCRIBE AND FOLLOW LIVING
Get top stories and blog posts emailed to me each day. Newsletters may offer personalized content or advertisements. Learn more
WHO: Al Douglas
The director of branding at PEI Brewing Company, Al takes every opportunity to document his food journeys across the Maritimes.
WHO: Kathy Jollimore
Halifax doesn't get the same kind of food love as Vancouver, Toronto or Montreal... but maybe it should.
WHO: Marie Asselin
Need a guide to Quebec City's food scene? Marie is your gal.
Amazing food photography from a Quebec-based blogger, food writer and mom to three adorable kids.
WHO: Ali Inay
A coffee (and cafe) obsessed Montreal photographer.
WHO: Kelly Brisson
One of Ottawa's best food bloggers.
WHO: Suresh Doss
Suresh is a prolific food writer, and his photos and videos take you into some of Toronto's best kitchens.
WHO: Mardi Michels
A French-inspired food blogger in Toronto.
WHO: Jenn Bartoli
Love the food shots in Canadian Living magazine? Jenn is one of the reasons why.
WHO: Joel Solish
Marketer and organizer of food events, Joel Solish knows his way around Toronto's food scene.
WHO: Shel Zolkewich
As a food writer who travels — a lot — and a regular on Global Winnipeg, the variety of food on Shel's account is not to be missed.
WHO: Renee Kohlman
Desserts and more from this Saskatchewan-based food writer and chef.
WHO: Dan Clapson
A Calgary-based food and travel writer, as well as the found of EatNorth.ca, Dan makes us hungry with every snap.
WHO: Vincci Tsui
The bonus with this Calgarian's account — she's a dietitian, so you can almost feel healthy checking out the account. Almost.
WHO: Karlynn Johnston
Great photos from an Edmonton-based food blogger and cookbook writer.
WHO: Corey Meyer
Not for the squeamish. Corey's account gives you a first-hand look at a high-end butcher shop in Edmonton.
WHO: Erin Ireland
Vancouver has one of the country's best food scenes and Erin gives you a front row seat.
WHO: Lyndsay Sung
Dessert shots so sweet you'll get a cavity.
WHO: Joann Pai
From Japanese noodle bowls to craft cocktails that look like little jewels in a glass, Joann is one of the best Canadian food photographers out there.
WHO: Mijune Pak
We'll follow this foodie but only if we get a bite of what she's eating.
Did we miss any? Share your favourite foodie Instagrammer in the comments below.
Follow HuffPost Canada Living On Instagram