Rademenes may look like an average cat, but that's far from the truth.
This adorable feline has a very special duty to perform at his Bydgoszcz, Poland shelter. He comforts other animals when they're sick, and has been given the title of "nurse cat."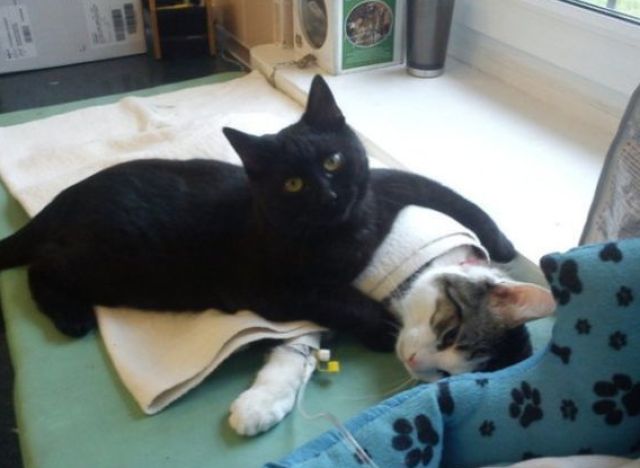 Rademenes was first brought into the shelter with an inflamed respiratory tract by his previous owner who feared he wouldn't survive the sickness, explains Imgur user KimfromNorway. Luckily, he was nursed back to perfect health by veterinarian Lucyna Kuziel-Zawalich.
Now, Rademenes is taking all the wisdom he's gained from his own health ordeal to help out other cats and dogs at the shelter. He offers warm cuddles and massages after surgeries, and even cleans out their ears, reports Mashable translating a story from Polish news channel TVN Meteo.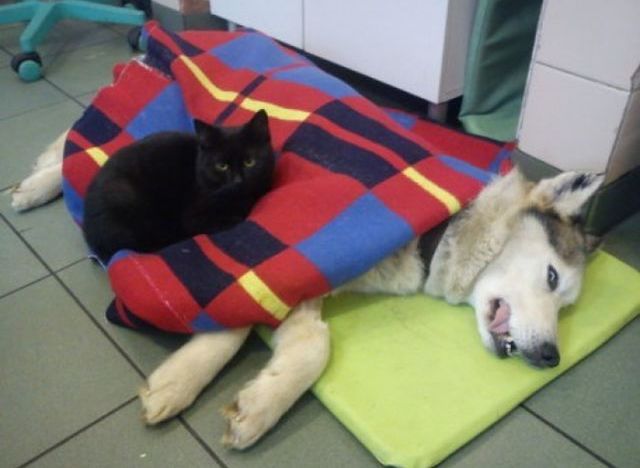 The cat is so beloved by shelter employees, they're now referring to him as their full-time nurse and mascot.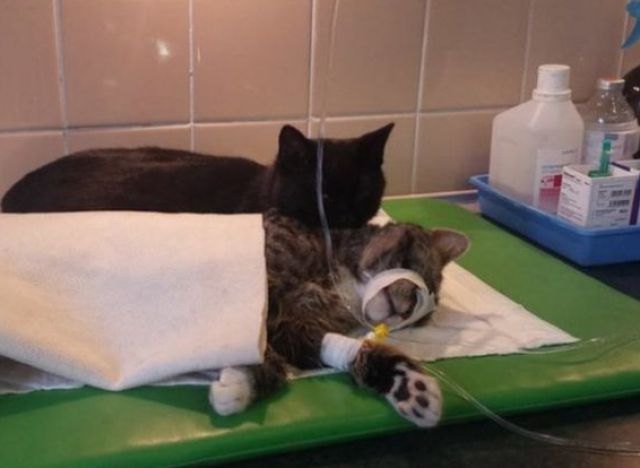 Chicken soup and warm blankets have their place, but we wish this little kitty would comfort us when we're down!
Also on HuffPost