Welcome to 2015, where you can have a home heated by a river that runs through it.
The award-winning house in Metchosin, B.C. uses a hydrothermal system to draw water from the Canyon River, which flows right down the centre of the building. Amazing, right?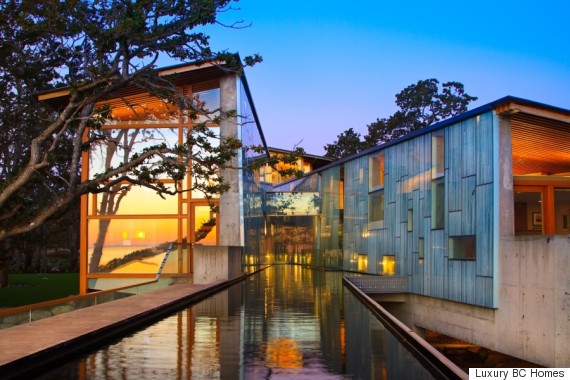 Even more mind-boggling, you can control the mansion's mechanical and electrical system from anywhere in the world, via the Internet. (This is 2015, after all.)
About a half-hour drive from Victoria, the six-bedroom, eight-bathroom waterfront estate sits on a whopping 68 acres, and has been listed by Engel & Völkers for just over $13 million.
Not only does it come with tennis courts, a massive pool, several terraces, a separate house for guests, and an enclosed boathouse with direct access to the ocean, it also boasts some impressive design awards.
Architect Marko Simcic won the Canadian Architect Award in 2003 and a Lieutenant-Governor's Award in 2008 for gracefully blending the modern home with its natural landscape, overlooking 1,400 feet of rugged coastline.
Not bad at all.
See more photos of the property below:
Vancouver Island House For Sale