Love the charm of an older home, but don't want to deal with potential problems that can plague aging properties?
A newly-built castle in one of Calgary's most tony neighbourhoods offers a perfect (albeit expensive) solution. Many of the materials used in the home date back several centuries, but every amenity of a new build is available.
The limestone used to on the home's exterior was cut 300 years ago and the stunning wide plank hardwood floors inside date back some 200 years.
Antique doors are used throughout, and the home's leaded stained glass windows are from the mid-18th century.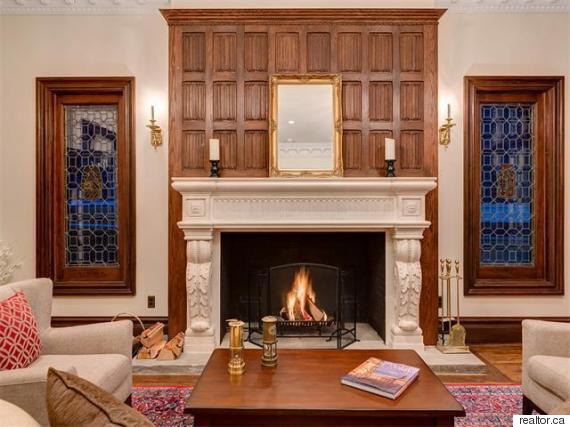 There's no questioning this 6,400 sq.-ft. home's charm!
This kind of architecture doesn't come cheap, however. With six bedrooms and seven bathrooms, the house has been listed at just under $5 million.
But with a soaring loft area, three wood-burning fireplaces and an ensuite for every room, we can safely say that this would not be a difficult place to call home.
Anyone wanna go halfsies?
Check out all the details of this amazing property: