Everywhere you look, there's an ad, a Pinterest photo or a guidebook calling your name. It's almost summer, and it's time to travel.
If you're planning a trip with your significant other for the first time, the excitement can be high. Between texts counting down the days, and shared photos of the place you'll be staying, it's easy to get caught up before going on vacation with your special someone.
But before you get too carried away, it's important you and your significant other put that planning pen down to talk about things like your expectations and habits before a trip.
"As much as we think we know someone in everyday life, there are some things we can only find out on vacation," says relationship expert Kimberly Moffit. "Travelling can have pitfalls and can be complicated."
It may sound the opposite of romantic, but it's crucial to set some ground rules before you go away. After all, unexpected things happen when you're out of your comfort zones, and you want to be prepared.
"At the end of the day, it's so worthwhile to travel with your partner and experience the world and experience romance and day-to-day life in an environment that's not your regular one," Moffit said. "It can bring you a lot closer."
Here are seven topics you may want to talk about before going away together, because after all, there is something to be said for feeling prepared to tackle anything with your partner.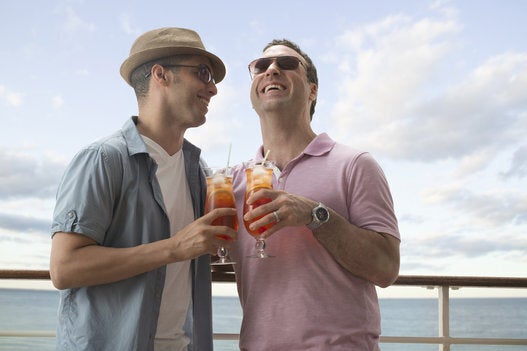 7 Things Couples Should Talk About Before Travelling