A Surrey, B.C. company has created new T-shirts criticizing the city's mayor after she responded to more than a dozen shootings across the city in the last month.
RCMP say 11 of 19 recent shootings in Delta and Surrey are linked to a new gang war between two low-level groups trafficking drugs.
Last week, Surrey Mayor Linda Hepner said the violence was for the RCMP to deal with — not for her political team, according to News 1130.
"I am not the sheriff," she told reporters. "I can't do more than that which we are doing, which is getting those police on the ground."
The comments prompted a torrent of backlash on social media.
Now, SurreyShirts.com is putting its two cents in, releasing a "Surrey Sheriff" design.
"We decided there needed to be a new sheriff in town unafraid to comment about ongoing crime, shootings and murder in Surrey," says the product description. The yellow police tape printed on the shirts "is becoming a common sight in our city as our so-called leaders duck for cover."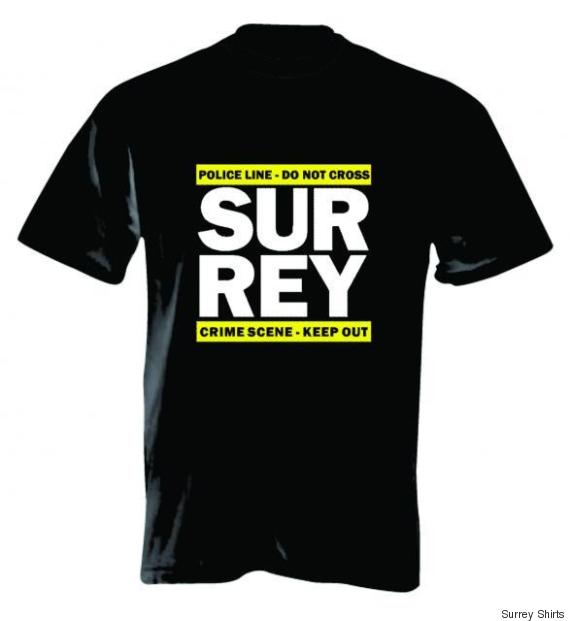 SurreyShirts.com sells several brazen designs that satirize the city's reputation for crime.
The "Surrey, the future dies here" design spoofed "The future lives here" slogan, while the "Better Safe than Surrey" design refers to the Surrey six, one of the B.C.'s most bloodiest gang shootings.
Like Us On Facebook

Follow Us On Twitter
ALSO ON HUFFPOST: