LinkedIn
This story has been upated -- see below.
The co-founder of one of Canada's most prominent mattress retailers has been forced to shut down a "stripper school" he was running out of a $2-million mansion in Tampa, Fla.
Toronto-born Gordon Lownds, who co-founded the Sleep Country Canada chain as well as hearing aid retailer ListenUP! Canada, faces five code violations including holding special events in an agricultural/residential zone and holding special events without a permit.
Hillsborough County officials also filed a misdemeanor noise charge against property manager Sean Grey, but that charge was dismissed this week, the Tampa Sun-Times reports. A hearing on the code violations is scheduled for next week.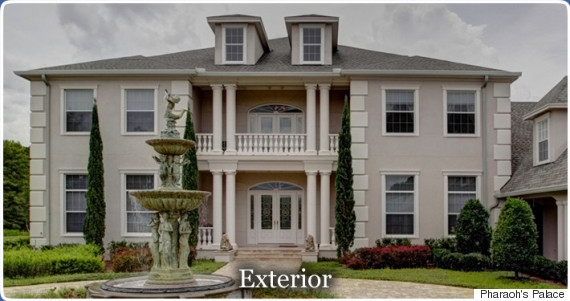 But it wasn't the stripper school that brought Lownds' business down -- in fact, neighbours didn't seem to know what was going on inside the 12,000-square-foot house. Rather, it was "the all-night, liquor-fueled celebrations, complete with booming stereos and screaming women," in the words of the Tampa Bay Tribune.
Through a company called Pink Tati LLC, Lownds bought the seven-acre, $2-million property in Tampa's Cheval West neighbourhood in 2013 with the idea of filming a reality show there about the life of strippers. But the show never got off the ground, the Fox affiliate in Tampa Bay reports.
UPDATE 28/04/2015: In an email to The Huffington Post Canada, Lownds said he was not directly involved in the stripper school or the parties thrown at the property.
"The company that operated the Pharaohs Daughters Modeling Agency is Pure Pink LLC. Pure Pink also leased the mansion from my company, Pink Tati LLC, and it was Pure Pink, as tenants, who not only ran the modeling agency, but also threw the parties that attracted the attention of the neighbors, police and zoning enforcement," Lownds wrote.
"Pure Pink LLC is an arms-length company from mine, and other than as tenant, I have had no control over or economic interest in that company."
Lownds said it was a TV production company he owned that wanted to film a reality show about strippers, which is why leased the property to Pure Pink.
He disputed the assertion that the property saw "all-night, liquor-fueled celebrations, complete with booming stereos and screaming women," saying all parties there ended at 1 a.m., and asserted police reports back this up.
Original story follows below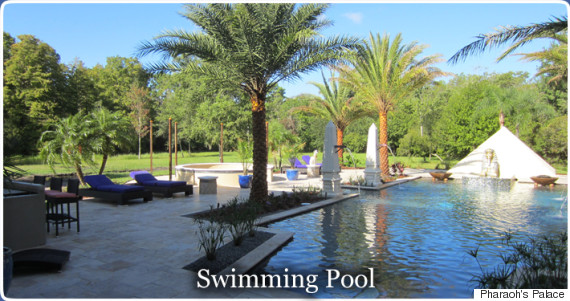 The mansion was outfitted in an "ancient Egypt" theme, dubbed the "Pharaoh's Palace" and rented out for events. It was also used to house "Pharaoh's Daughters," which describes itself as a "modelling agency" that "provides coaching and ongoing employment to promising young strippers and exotic dancers for work in prestigious gentlemen's clubs."
Lownds told the Tribune he has shut down all commercial activity at the property.
"We are aware of what we are allowed to do and not do," he said. "We are conforming with all the zoning requirements."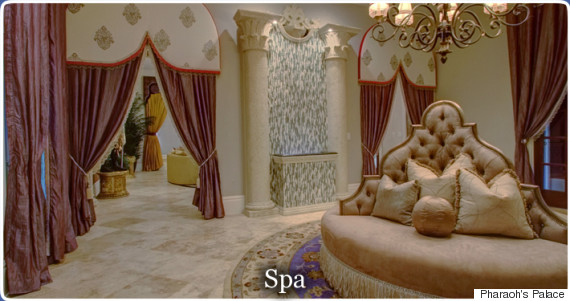 For Lownds, this is just the latest venture in a long and varied career.
"I started working at 15 as a barker at a carnival, and found out at that point that I enjoyed working," he once told Business Edge Magazine.
"I was also a professional rock musician for a couple years, playing bass and guitar. Then, I started my legitimate business career with Consumers Distributing in 1970 in a warehouse and worked my way up to the management team there."
After working as an investment banker for some years, Lownds was one of the co-founders of Sleep Country Canada in 1994. He was the company's CEO for four years before leaving in 1998. He founded ListenUP! Canada in 2003.
Sleep Country Canada is not affiliated with Sleep Country USA, even though, oddly enough, the two retailers share the same TV jingle.
Also on HuffPost: