In the May 2015 cover photographed by Giampaolo Sgura, the 17-year-old reality TV star looks effortlessly beautiful in an off-white cargo shirt, nude lips, and what we consider the most perfect messy bun ever. A stack of Cartier Love bracelets add a little something extra to the laid back look.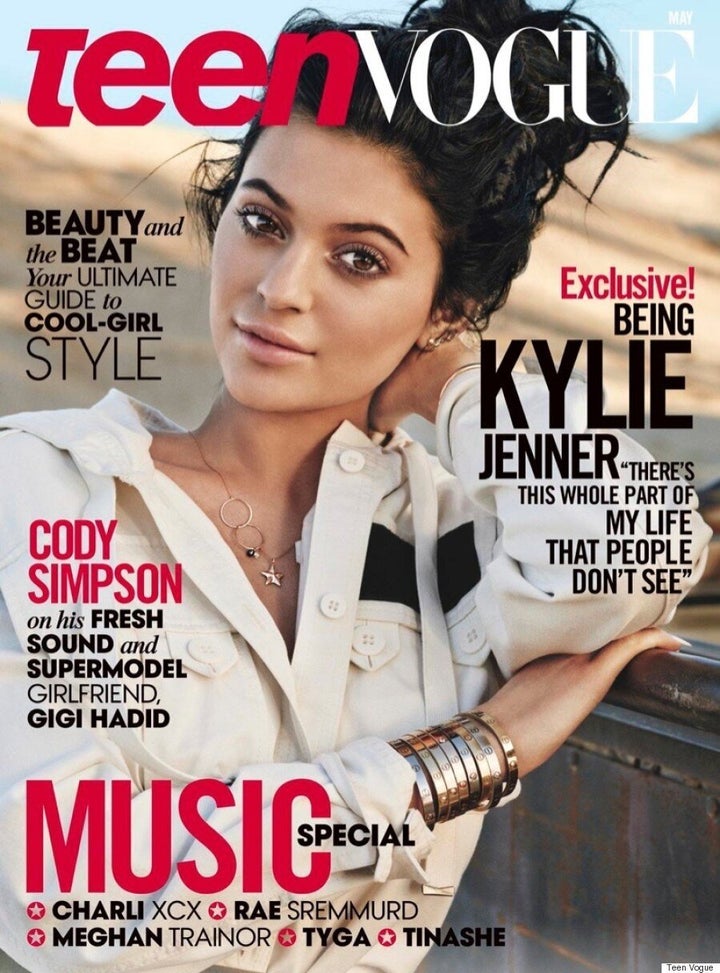 Inside the issue, the youngest of the Kardashian-Jenner clan poses alongside her best friends Telana Lynum and Anastasia Karnikolaou, along with several models. The brunette beauty sports boho chic ensembles for the "'Mad Max' meets Coachella"-style shoot.
Kylie also went for a more glamorous look, sporting an army green gown, combat boots and dreadlocks.
"I never really wear makeup unless I need to, because when I do my makeup I like to really do my makeup," she explained. "I'm never going to spend just 20 minutes, you know? A good night out is, like, two and a half hours for full makeup, curling hair, whatever. I love false lashes -- individuals, strips, extensions."
On the topic of her selfies, Jenner revealed that she's realized her makeup-free snapshots are popular with her 20 million Instagram followers.
Whether she's done up or all natural, we think Kylie looks great.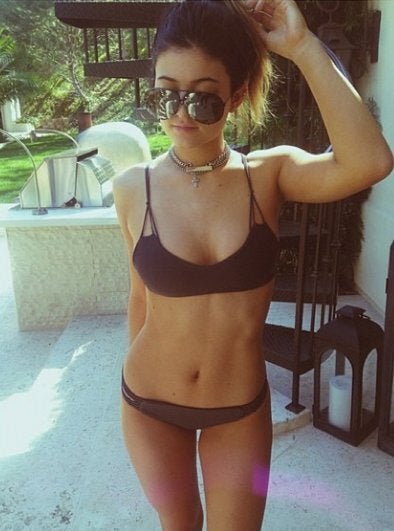 Kylie Jenner's Instagram Photos