A University of Victoria student is making waves both on and off-shore after he became the first person in the world to defend his master's thesis underwater.
Mike Irvine, who studies education, live-streamed his exam on YouTube Monday from six metres (20 feet) below the surface.
"It was a project that's been evolving and growing for the past four years," Irvine told The Huffington Post B.C. in a phone interview. "I wanted to share that diving experience with other people."
The 27-year-old wore a high-tech communications mask so he could talk to his advisers, who tuned in from a nearby dock, according to a UVic news release. (Watch video above, starting at 14:38.)
Last year, Irvine "aqua-fitted" old security cameras and figured out how to make stream underwater footage back. Eventually, he wondered about making conference calls from the deep.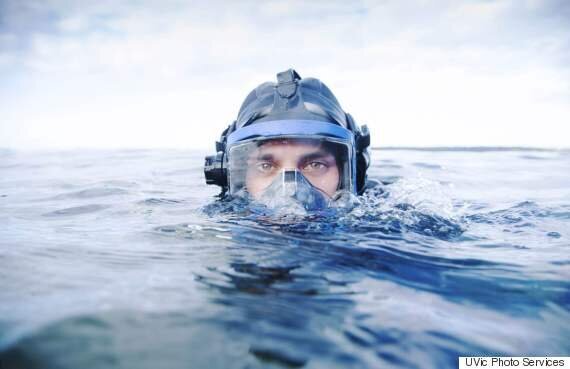 "My (master's) committee heard the proposal and there was definitely a shock," Irvine said. "Then the following question was 'why?'"
Irvine, a third-generation diver, said his master's of education thesis set out to prove that web cameras can be used to pique students' interest in the world's oceans and marine life.
"We want to focus on the inquiry," Irvine explained. "I wanted to see if underwater web cameras would illicit questions. I wanted to see if something would happen... The act of doing it proves the research. This was the best tool for the presentation."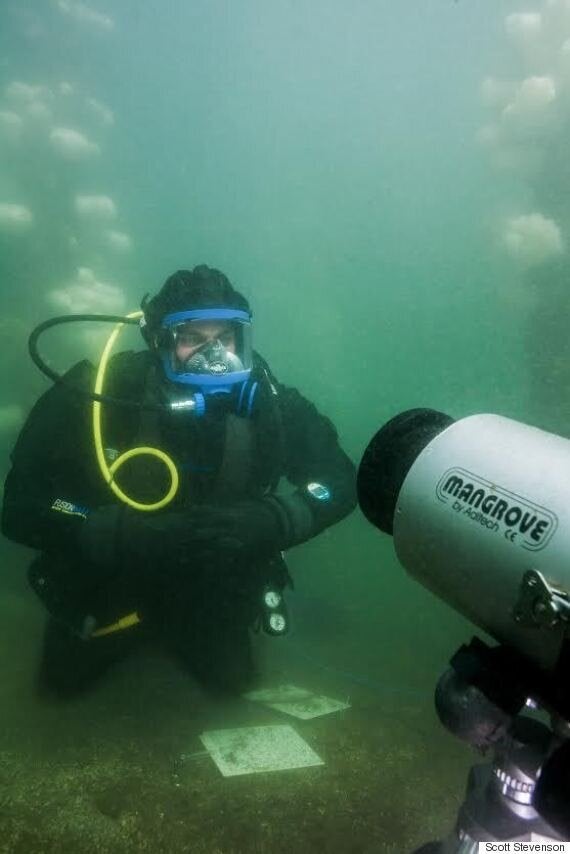 "We normally require an oral defence to take place on campus, but we think Mike's research is so innovative we're making an exception in this case," explained David Capson, UVic's dean of graduate studies, in a media release.
Irvine said he plans to keep teaching students about marine life as co-founder of Fish Eye Project, a not-for-profit group that connects people to the ocean.
He will graduate with his master's degree in June.