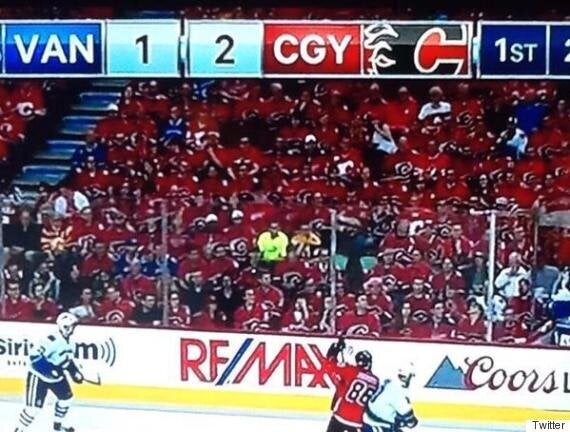 But the guy in yellow may really be the Flames' good luck charm: Calgary beat Vancouver 3-1 to bring the Canucks to within one game of elimination in the first round of the Stanley Cup playoffs.
It turns out the guy in yellow is Al Scharff from Edmonton. He and his 16-year-old son Jared drove to Calgary for Game 4, wearing neon yellow shirts like they normally do at big public events. It's easier to spot each other in crowds, he told the Calgary Sun, and for family at home to catch a glimpse of them on televised sports games.
"My dad is an Alberta fan," Scharff told The Huffington Post over Twitter. "We live in Edmonton so them first, but he loves Calgary just as much."
(Not to confuse matters, Scharff was wearing a Canucks hoodie at the game, and says he's cheering for both Calgary and Vancouver.)
Perhaps Calgary stores should stock up on neon yellow T-shirts before the next playoff game.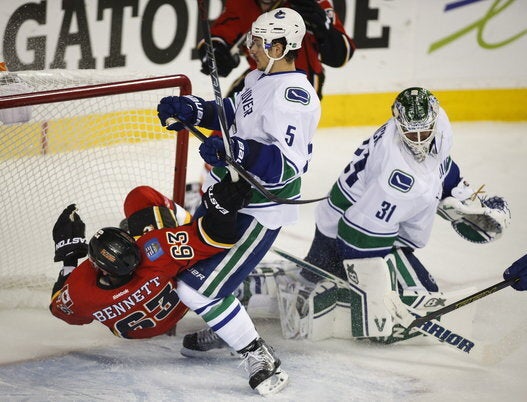 Flames vs. Canucks: Playoffs 2015