In two years, Canada will celebrate its 150th birthday. To mark the milestone, the government earmarked $210 million in its federal budget for "activities and events, including festivals and concerts."
But the money won't be doled out in one lump sum—it'll be spread over a four-year period. It's also a funding promise that eclipses other spending measures outlined in Finance Minister Joe Oliver's budget tabled Tuesday.
Here are five programs that received comparatively less:
Endangered Species Protection: $75 Million
The Canadian government renewed its funding to protect endangered species and wildlife, months after being criticized over its lackluster protectionist efforts.
According to scientists with the Committee on the Status of Endangered Wildlife in Canada (COSEWIC), "the list of Canadian wildlife species at risk continues to grow."
In November, the group released a damning study revealing the risk statuses of 86 per cent of Canada's legally protected species' have stayed the same or have worsened.
And the critical assessment seems to have made a lukewarm impression in Ottawa. Funding to protect endangered species will not increase with the government renewing the $25 million per year pledge it originally promised in in 2012.
In its latest budget, the government proposed to spend $75 million over three years to "protect Canada's diverse species and secure the necessary actions for their recovery."
First Nations Education: $200 Million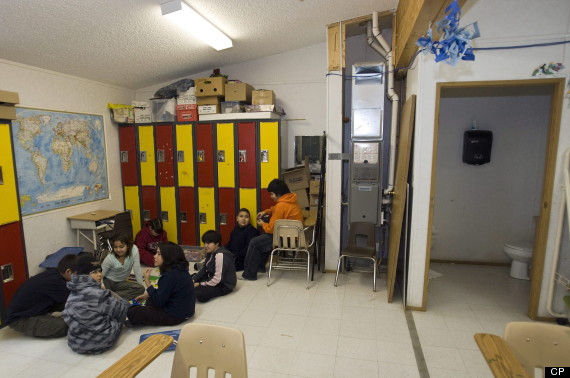 On Wednesday, Manitoba chiefs formally submitted a request to the United Nations to investigate aboriginal children's access to education.
Grand Chief Derek Nepinak claims the Conservative government "continues to breach international standards and obligations owed to indigenous children to provide equitable access to education."
"This is contrasted with Indigenous children and families in our communities who are running their own education systems and are constantly battling wholesale underfunding, resulting in a severe limitation on the potential of our young people in academics," he said in a statement.
The plea from the Assembly of Manitoba Chiefs came one day after the federal budget proposed setting aside $200 million, over five years, to improving First Nations education.
Student Grants Expansion: $184 Million
The Canada Student Loan Program is getting a rehaul—and it's widely considered a good thing.
Starting next year, new funding will expand eligibility for low- and middle-income Canada Student Grants to those seeking financial help for short post-secondary programs.
The money will be spent over the next four years, with the intention to help more students enroll in short-duration programs to "provide a quick transition from education to employment."
But it's a funding promise that still narrows in comparison to the cash promised to celebrate the 150th anniversary of Confederation nationwide.
Health Care Innovation: $14 Million
The money the government spends on health care is projected to dramatically increase as more baby boomers lean on the system for support. Last year, total federal spending was forecasted to cost $215 billion—which works out to be approximately $6,045 per Canadian.
So in an effort to curb future health care costs, the government budget carved out $14 million for the Canadian Foundation for Healthcare Improvement. The money, to be spent over two years, will go toward a variety of programs, including ones that offer more closer-to-home care.
Social Housing Support: $150 Million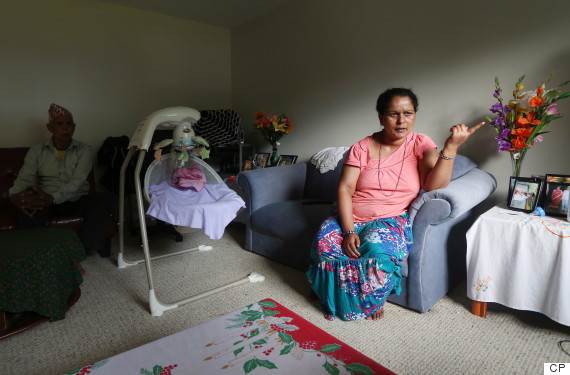 Beda Gautam, with father-in-law Deo Narayan Adhikari in their basement apartment in St. John's, N.L. The family have been on the waitlist for social housing for over a year. The Canadian Press/Paul Daly.
Compared to the $2.6 billion Toronto Community Housing needs to complete outstanding repairs to its social housing buildings, the $150 million spread cross-country over four years looks paltry. And the cash won't necessarily benefit residents or those on social housing wait lists, either.
The earmarked millions are intended to help eligible co-op and non-profit social housing providers access private sector loans, "significantly reducing their mortgage expenses."
ALSO ON HUFFPOST:
Highlights From Federal Budget 2015