Canadians don't always know how to appreciate their hockey teams.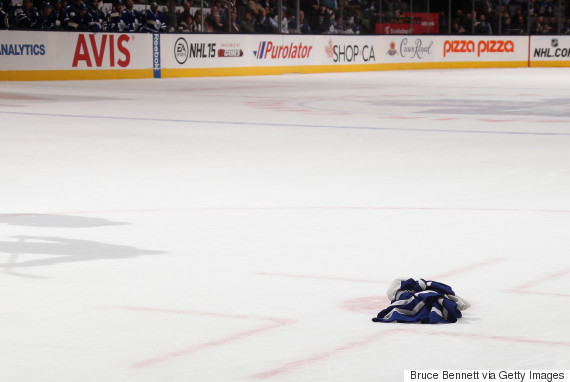 A Leafs jersey lies on the ice following a loss.
In Edmonton, they do this.
Fans booed the team as they headed to the dressing room.
In Montreal, they do this.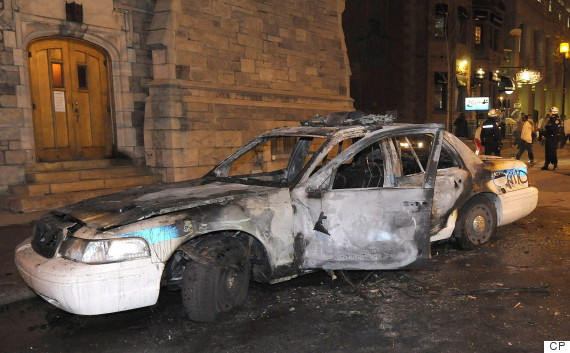 At least five police cars were torched after the Canadiens beat the Bruins in the 2008 Stanley Cup playoffs.
In Vancouver, they do this.
A riot erupted after the Canucks lost to the Boston Bruins in Game 7 of the 2011 Stanley Cup Final.
But in Winnipeg, they do this.


The Jets were eliminated from the playoffs on Wednesday night. But instead of lashing out, fans gave them a standing ovation.


Winnipeg, you outclassed us all this time.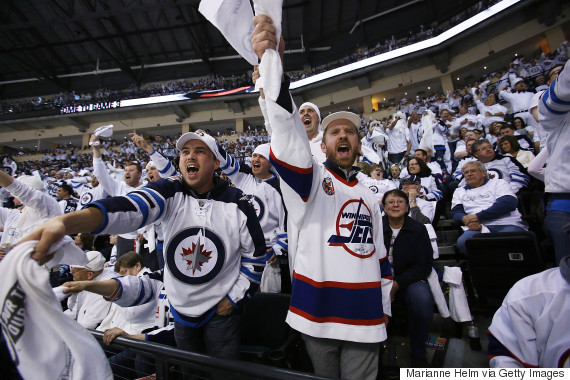 Like Us On Facebook

Follow Us On Twitter


Also on HuffPost
Washington Capitals vs. Winnipeg Jets