Throwing an octopus on the ice is a tradition at Detroit Red Wings playoff games.
It began in 1952, when brothers Pete and Jerry Cusimano threw a sea creature on the ice whose tentacles were meant to symbolize eight wins in the playoffs.
At the time, that was all that was needed to win a Stanley Cup.
A fan at Tuesday night's game against the Tampa Bay Lightning took things to the next level, when he didn't just throw a small octopus, but basically a kraken on the ice during the singing of "The Star-Spangled Banner."
This isn't the first time such a big cephalopod has been thrown on the ice at Joe Louis Arena.
In 1995, a 38-pounder was thrown, and that was topped with a 50-pounder just one year later.
The ocean called: they're running out of octopi.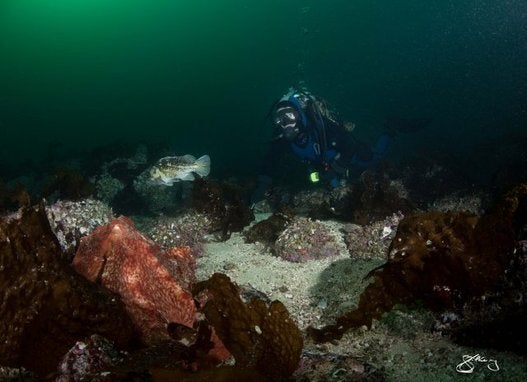 Giant Pacific Octopus Hugs Diver In B.C.