Google Fi will cost a mere $20 a month for talk, text, Wi-Fi tethering, and international coverage in more than 120 countries. And here's a flashy selling point: customers will pay only for the data they use, and even get a refund for unused data.
- Google launches Project Fi wireless service in U.S.
"It's the type of service we'd love to see find its way up here," says Josh Tabish of Open Media, a Vancouver-based group that campaigns for better internet access and consumer rights. "Canada suffers from very high telecom costs, some of the highest in the world, for what's widely viewed as poor service."
Google Fi piggybacks on the networks of Sprint and T-Mobile, and the service automatically switches to the network offering the best connectivity, wherever the user may be. In Canada, startup mobile companies have long argued to the CRTC that they have to pay exorbitant rates to access the networks of Bell, Telus and Rogers.
Elliot Noss, the CEO of an upstart mobile service based in Toronto, knows all about trying to work with the big guys.
"We approached the Canadian carriers, received the answers we expected and focused on the U.S.," says Noss. His company, Ting, has been offering a service similar to Google Fi for close to three years. But it's only available to Americans. Like Google Fi, Ting piggybacks on the networks of Sprint and T-Mobile. "At least the American carriers will work with us."
Since launching in 2012, Ting has signed up 150,000 devices in the U.S. for its low-cost mobile service. Noss would love to offer the service north of the border.
"That's emotional for me," he says. "I'm Canadian, the company is in Canada. We'd love for Canadians to be able to have access to our services and the prices we offer."
Noss doesn't expect Google to offer its new wireless service in Canada, and not just because of the rates it might have to pay to Bell, Telus and Rogers.
"Google's aspirations in telecom are generally around pushing innovation in the market. It's less about customers and revenue, and in any event, Canada is a relatively small telecom market on the global stage," he says.
Innovation is a Google trait. It's launched a similarly disruptive new technology with broadband internet in the U.S., called Google Fiber. In a handful of cities it offers internet speeds as much as 100 times faster than average.
Google as a game-changer?
Some believe that a company with the size and influence of Google could change the game everywhere.
"This idea that you can move between networks — it's an exciting idea," says Emily Taylor of market research firm IDC Canada. "You could see how that vision could turn into a worldwide vision."
Taylor notes that during the CRTC's regulatory review of the industry last fall, there was much discussion of how Canada's dominant carriers could co-operate better with smaller players that piggyback on existing networks, known in the industry as MVNOs, or mobile virtual network operators.
"The results of that review aren't out yet, but it's unlikely it's something the government and the CRTC would start supporting," she says. "I say that because of the way they run the spectrum auction. To be a player here in Canada they expect you to buy spectrum and build your network that way."
The Canadian government is well aware of consumers' dissatisfaction with wireless carriers here, and has taken steps to encourage creation of a fourth national carrier. The thinking is that more competition would drive prices down. Some wonder why the government isn't putting more emphasis on MVNOs, such as Google Fi and Ting.
"That's one of the major questions not being asked," says Open Media's Josh Tabish. "The big three have had to build their own infrastructure, and that's incredibly expensive. Very few competitors can come in and do that. But an MVNO is another way to create competition, and it's a strategy that's been embraced in the European Union and the U.K.. You can get unlimited data there for half the price of what you pay in Canada."
Ting's CEO Noss has low expectations for the results of the CRTC's latest regulatory review.
"Even if the CRTC were to mandate third-party access, it would likely be years before somebody was actually able to offer service. In the past, Canadian telecoms have proven to have a high level of expertise at delaying the implementation of regulatory pronouncements," he comments. "You can see that best with third-party access to cable, which was originally mandated in 1996 and effectively not offered in the market until 2012."
At this point, Google Fi is only available in select markets and on just one phone, the Nexus 6. And the company had to work hard to get its deal with Sprint and T-Mobile, reportedly agreeing to renegotiate with Sprint if the service grows past a certain point.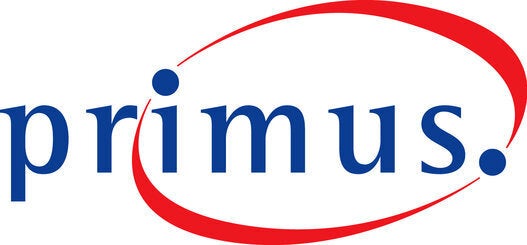 Telecoms With Most Complaints, 2015