Kim Kardashian: model, reality star, activist.
One of the world's most famous women took a moment to mark the 100th anniversary of the Armenian genocide on Friday.
In a post on her Instagram account, she showed a photo of herself with her sister Khloe at the genocide memorial in Yerevan, Armenia earlier this month.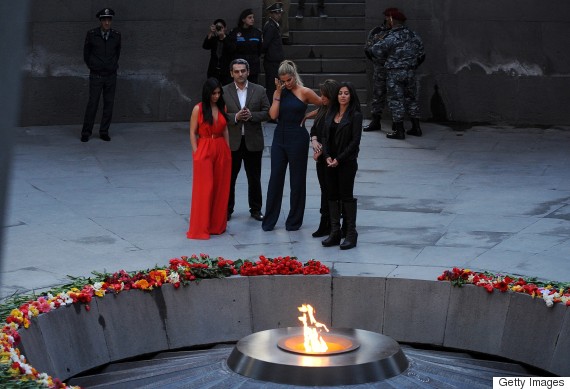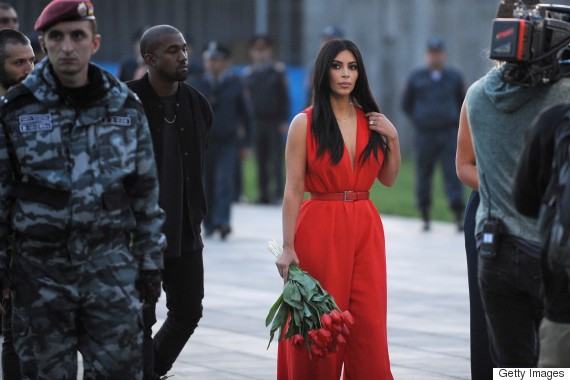 The genocide began in 1915 when the Turkish government launched a campaign to expel and kill Armenians living there.
As many as 2 million Armenians were estimated to live within the Ottoman Empire when the campaign started, and as many as 1.5 million are believed to have died by the time it was over.
Countries all over the world (including Canada) recognize the event as a genocide.
But Turkey doesn't, saying instead that casualties were suffered on all sides during World War I, which took place at the same time.
"Intepreting this suffering in such a one-sided manner recognizes the suffering of one group of human beings, while covering up that of another group," The Boston Globe quoted Turkish Prime Minister Ahmet Davutoğlu as saying.
The United States hasn't recognized it either, even after President Barack Obama promised to refer to it that way, CNN reports.
In the meantime, Kardashian, whose great-great grandparents escaped the genocide by fleeing to the U.S. in the early 20th century, has promoted awareness of the event for years.
She tweeted about the genocide as early as 2012, when she called on her followers to "remember the 1.5 million people who were massacred."
She had previously expressed her disapproval that the Turkish edition of Cosmopolitan had used photos of her on its April 2011 cover, in the very same month of the genocide's anniversary.
And when Kim and Khloe visited Armenia earlier this month, the country was trending on social media.
Her efforts to raise awareness of the genocide have won praise from numerous quarters.
Armenian Prime Minister Hovik Abrahamyan met with Kim and Khloe during their trip and said their visit brought global attention to the genocide's 100th anniversary, E! reported.
But Kardashian isn't the only Armenian celebrity who has worked to raise awareness of the massacre.
Hard rock band System of a Down, whose members are descended from survivors, played their first concert in the country on their "Wake Up the Souls" tour," which also served as a memorial for the genocide, Rolling Stone reported.
And in 2002, Canadian filmmaker Atom Egoyan made "Ararat," a 2002 film about the challenge of depicting the massacre on screen.
Dawn MacKeen, an investigative journalist of Armenian ancestry, put Kardashian's activism this way in an article for CNN:
"The queen of the selfies has finally used her attention for good, and hopefully it won't be as short-lived as some of her other memes. That's a crusade I can follow in any medium."
Like Us On Facebook

Follow Us On Twitter


Also on HuffPost
The World Remembers Armenian Genocide