"Strength, love, and pure raw beauty."
That's how Florida photographer Kate Murray described the moment she captured a breast cancer patient feeding her baby after a mastectomy.
And there's no better way to put it.
The mother in the photo above was diagnosed with stage 3 breast cancer while she was pregnant. She went through chemotherapy and had one breast removed while carrying her baby.
Her pregnancy was induced when she was 36 weeks in so she could continue receiving treatment. She later gave birth to a lovely baby boy who learned how to feed very quickly.
Murray captured him feeding in a pair of photos she posted on her Facebook page.
"Breastfeeding is such a sacred bond, and this one just makes my heart break and swell at the same time," Murray said in a Facebook post that has been shared over 91,000 times.
A mastectomy is just one kind of treatment; it involves removing a breast and nipple as well as some underarm lymph nodes.
A lumpectomy, meanwhile, can remove just the cancerous part of the breast as well as tissue surrounding it.
Actress Angelina Jolie has revealed that she had a preventative double mastectomy after she found out she was at a genetic risk of developing breast cancer.
Jolie's revelation has led to a doubling in the number of women who consider genetic testing to see if they're at risk of the disease, says research by doctors at Toronto's Sunnybrook Hospital.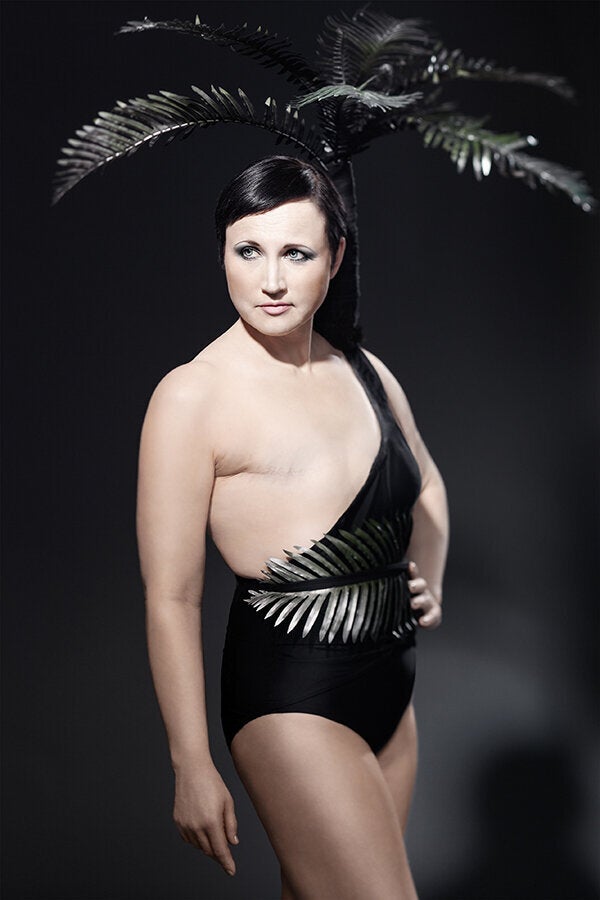 Fashion Designer Crafts 'Monokinis' For Women Who Have Had A Mastectomy