An Alberta judge granted former Guantanamo Bay inmate Omar Khadr bail on Friday and the federal government responded with two jabs at Justin Trudeau.
In a statement to The Huffington Post Canada, Public Safety Minister Steven Blaney's office called the ruling disappointing.
"We are disappointed and will appeal this decision," Blaney's office said, calling Khadr's crimes "heinous" acts that included the murder of a U.S. military medic.
"We have vigorously defended any attempt to lessen his punishment for these crimes," the statement continued.
"While Justin Trudeau refused to rule out special compensation for this convicted terrorist and the NDP actively tries to force Canadian taxpayers to compensate him, we believe the victims of crime, not the perpetrators, are the ones who deserve compensation."
In question period Friday morning, Conservative backbencher Ryan Leef called Khadr a "convicted murderer" and terrorist. Leef asked Blaney's parliamentary secretary to share his own government's response to the decision.
Tory MP Roxanne James repeated the statement word-for-word, but replaced the reference to Trudeau with "the Liberals."
Last year, Trudeau told a crowd in Halifax the way the government chooses to treat the Toronto-born prisoner must be "fair."
"Omar Khadr needs to be treated the way we treat Canadians according to the rules that exist, according to the laws and principles that govern," Trudeau said in August. "We need to be fair to the way we treat Canadians, and if people don't like the way the laws are now, well then, they need to change them."
Blaney reacted to Trudeau's remarks at the time by saying the Liberal leader was "in way over his head."
Earlier on Friday, Court of Queen's Bench Justice June Ross ruled it's within Khadr's constitutional rights to apply for bail pending a U.S. court appeal over his five war-crimes convictions.
"This is a circumstance where balancing a strong appeal and the public confidence in the administration of justice favour the same result," Ross wrote in her ruling.
Khadr's lawyers presented evidence that he's been "entirely cooperative and a model prisoner in his detention by U.S. and Canadian authorities" — arguments that went unchallenged by the federal government.
"He has a strong basis for an appeal and the risk to the public safety is not such that it is in the public's best interest that he remain in pretrial detention in a manner that could render his appeal irrelevant," she continued.
Currently an inmate at a medium security prison in Innisfail, Alta., the 28-year-old is serving an eight-year sentence given to him by a U.S. military commission in 2010.
Khadr was transferred to Canada to serve the remainder of his sentence in 2012. Prior to his return, he spent a decade at a U.S.-run detention camp in Guantanamo Bay after being captured in 2002 for throwing a grenade that killed Sgt. Christopher Speer.
He was a 15-year-old fighting with the Taliban in Afghanistan at the time.
Khadr will learn the conditions of his release on May 5.
The federal government is also expected to deliver its appeal next month to a provincial court decision ruling finding Khadr should have been tried as a young offender.
With files from The Canadian Press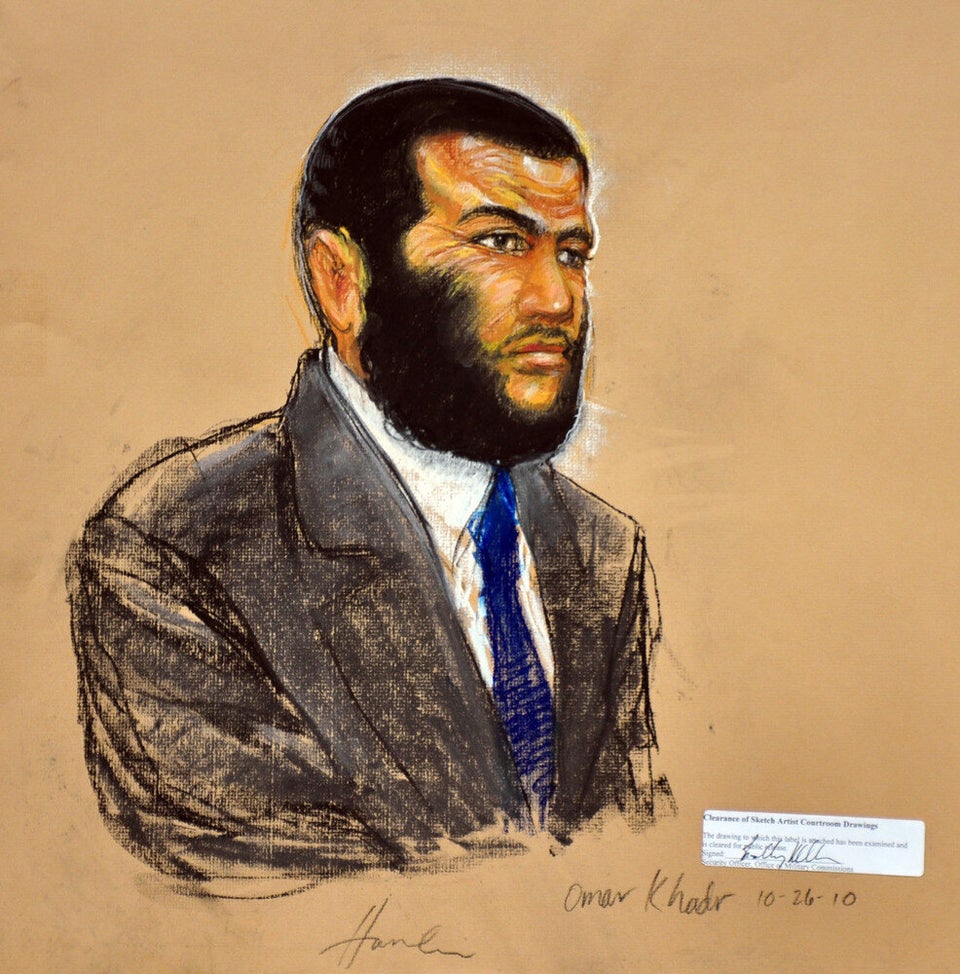 5 Questions About The Future Of Omar Khadr