Looks like Taylor Swift's belly button is getting its fair share of the spotlight!
See if you can spot it below: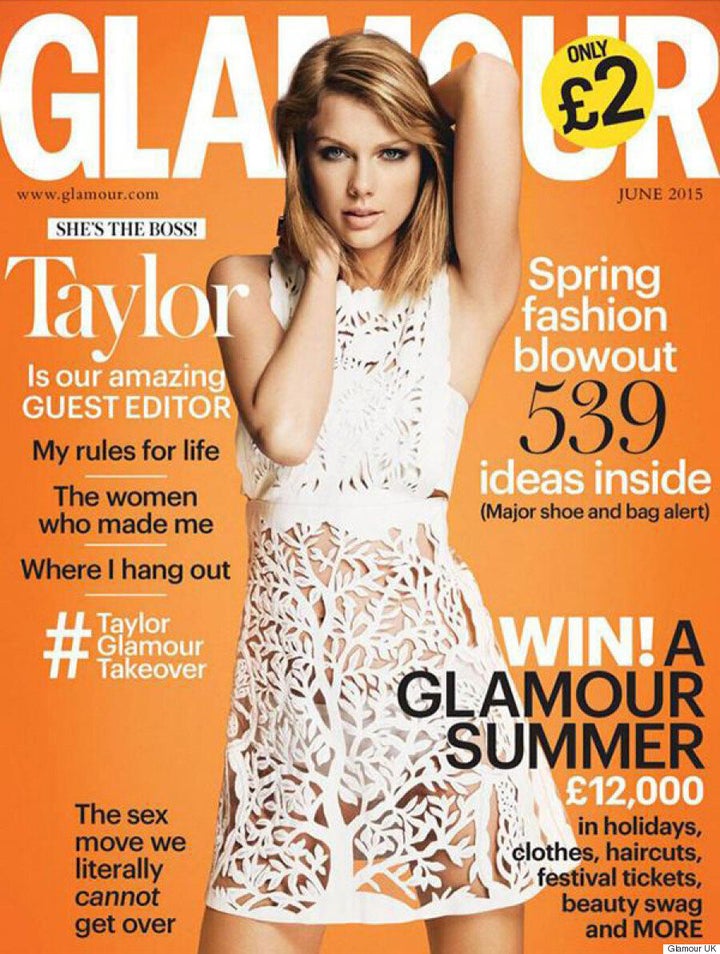 On the cover, the "Blank Space" singer wears a white laser cut dress perfect for summer. And not only does Swifty reveal her belly button, a pair of white underwear is visible as well.
The songstress, who also serves as the issue's guest editor, has one hand behind her head and another resting on her neck as she gazes into the camera. Her blond lob is left down, with some texture, and a smoky cat eye, nude lips and bronze skin finish off the look.
Swift proudly shared the cover on Instagram, with the caption, "Thank you @GlamourUK for letting me be your editor for this issue- I had so much fun writing pieces and personalizing it. What a treat." She also posted a sneak peek into the issue of her picks for the "women of tomorrow."
Perhaps we'll be seeing Swift's navel on the red carpet next!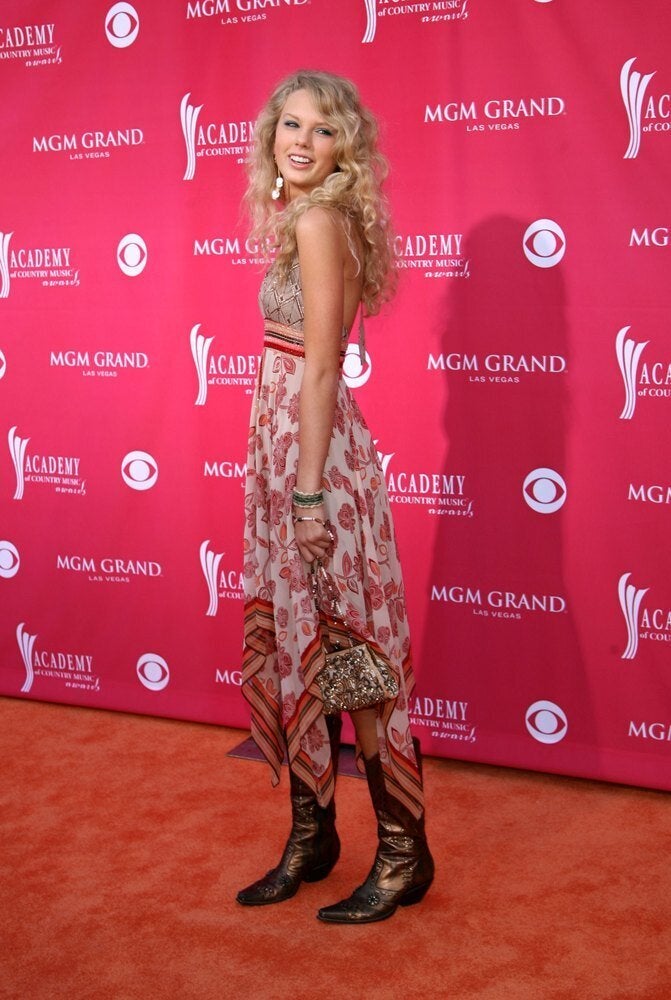 Taylor Swift: From Country Girl To Sexy Siren