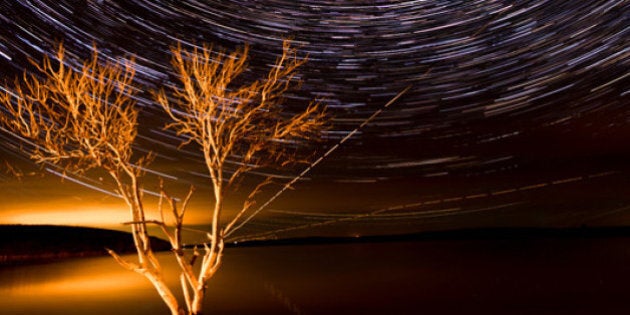 Like any good western Canadian cowboy, photographer Shannon Scheer is somewhat of a jack-of-all-trades.
We were introduced to Shannon's work recently and were impressed by the diversity of techniques he uses and the subjects he chooses to shoot.
Shannon captures candid wildlife photographs, stunning landscapes and he's now working on his body-scaping portfolio. Impressive, indeed!
Shannon was kind enough to answer some questions for us and share a few of his photos:
Q: Where did you grow up and where do you currently live?
A: I grew up in Calgary, Alta. but recently returned to Claresholm, in southern Alberta, after a number of years playing cowboy near Langenburg, Sask., where I raised cattle and horses.
Q: How long have you been shooting photos?
A: I began shooting photos in junior high school as one of my options, and soon had a small darkroom in my mom's basement where I developed black and white as well as tintype photos. I still enjoy black and white.
Check out more of Shannon's work. Interview continues below: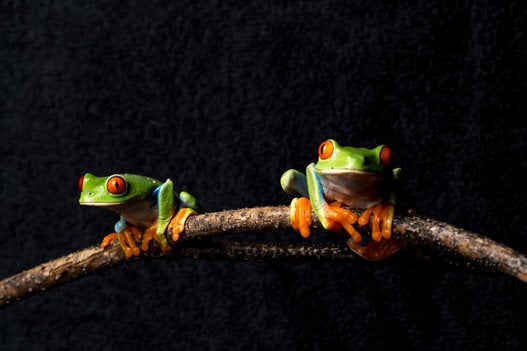 Shannon Scheer Photography
Q: Where is your favourite place to shoot photos and what are your favourite type of photos to take?
A: My passion in photography for several years now has been mainly landscape and travel photography. I love waking up in a new location and going out to see places and things that I have never before seen and then trying to capture that moment to share with friends and family. I also enjoy night sky photography, and use a lot of these techniques in combination with my landscape shots. Right now I am now getting into boudoir and body-scaping photography and am looking forward to opening a studio doing this type of work in the Calgary area. I'm currently looking for models to build my portfolio.
Q:What about Alberta inspires you?
A: Alberta is a great province to live in as a photographer! The diversity that is available to photographers in this province is huge. One one hand you have large cities, with the great skylines and great parks and public places to photograph, and then just outside the cities is abundance of open prairies, vibrant farming and ranching communities with glimpses into the western lifestyle, the Rocky Mountains and all of its wildlife and beauty. There is never a shortage of great photos available for the taking.
Q: What's the most unusual, remarkable thing you've ever had happen while taking photos?
A: My most remarkable photographic experience to date is a trip I recently went on where I rode a motorcycle, solo for six months from Calgary to Victoria B.C., and then south along the coast to San Diego, CA, and then over to Utah to see the Grand Canyon. I was able to spend each day looking for some interesting photos, meeting new people, many who shared my love of photography, and seeing how other people live.
Q: Have you ever found yourself if a scary situation while shooting?
A: My scariest moment in photography happened one night while walking through the forest alone looking for a spot to shoot some northern lights. As I rounded one of the corners in the trail I came face to face with a large grizzly bear. I am not sure which one of us was more surprised and fortunately we both decided it would be best to run head off in different directions. I did end up getting the photograph I was looking for but learned to be a little noisier when walking thru dense forests.
Q: What do you like to do when you're not taking photos?
A: When I'm not shooting photos I enjoy riding motorcycles, working with leather, camping and writing software.
Follow more of Shannon's work here: