What, exactly, was "The Price is Right" thinking?
On its show last Thursday, a trip to Edmonton was offered, but the graphics used to promote the vacation painted a completely different, and misleading, picture.
"You and a guest will fly round-trip coach from Los Angeles to Edmonton, Alberta, Canada," the announcer told California contestant Brenda Jo Phillipe, while the screen flashed images of Moraine Lake and other mountain vistas.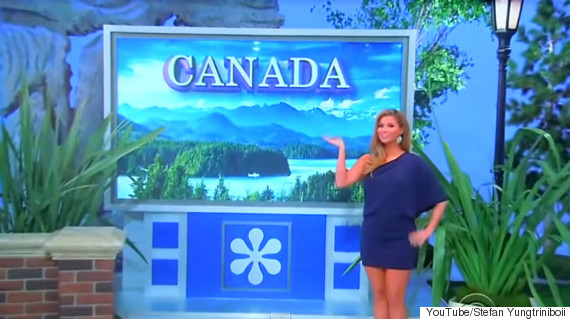 In case you're unfamiliar, Alberta's Rocky Mountains are nowhere near the capital city. In fact, the places pictured would be a four-to-five-hour drive away.
The trip included a six-night stay in an executive suite at the Fairmont Hotel Macdonald.
Luckily, Phillipe was not misled by the graphics, and will take advantage of the airfare, but will not spend her whole vacation in Edmonton.
Instead, she told Global News, she and her husband have declined the stay at the Fairmont and will rent an RV to tour Banff, Jasper and Lake Louise.
"I am not disappointed that my once in a lifetime experience is bringing me to Edmonton...it is close enough to things that really do interest us. We are camping and hiking kind of people and I love the relaxation nature brings me," she wrote in the comments section of a story posted by Global.
Phillipe won the trip by removing the correct number from the price in the game "Squeeze Play."
Like Us On Facebook

Follow Us On Twitter
ALSO ON HUFFPOST:
Stupidest Game Show Answers Of All Time