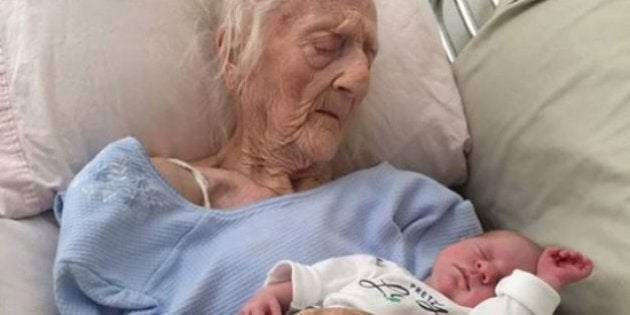 Last week, an image of an elderly woman cradling her great-great-grandchild appeared on Facebook with the caption, "101 year difference." The photo, posted by blog Life of Dad, touched the hearts of so many that in just one week it received over 2.5 million likes and 76,000 shares.
Amazingly, the image even inspired other users to post their own photos of great-relatives with the youngest members of their family. Touched by the stories and beautiful photos, one user wrote: "I don't know about y'all but these stories are amazing! Some of y'all's grandparents that are still around are lucky! What a wonderful thing for these children to have, pictures being held by their gg-grandparents and some ggg-grandparents. How awesome it that?!?"
Here are a few of our favourite multigenerational photos that people shared on Facebook.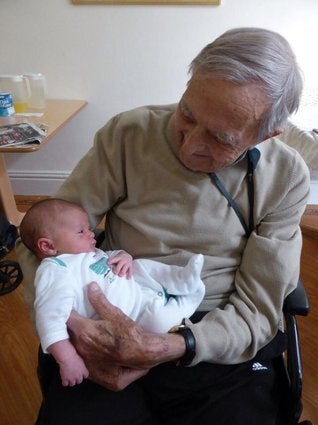 Great-great-grandparents holding their great-great-grandbabies