Federal New Democrats think recent Liberal complaints about expensive government advertising smack of hypocrisy. So, they created a cheeky ad of their own to hammer home the point.
The Grit ad criticizes Stephen Harper's Conservative government for spending $750 million on government ads since 2006. Liberals allege they often blur the line between the partisan and public interest.
But New Democrats say the past Liberal governments of Jean Chretien and Paul Martin dropped at least $953 million on government advertising.
They came up with that figure by digging into a 2003 report by former auditor general Sheila Fraser. It states that between 1998-99 and 2002-03, the "federal government ran more than 2,200 advertising activities with contracts valued at about $793 million, making it one of the larger advertisers in the country."
According to a "reality check" statement on the NDP website, annual reports on government of Canada advertising show that from 2003-04 to 2005-06 Liberals spent "an additional $160.6 million."
"The full costs of government-wide advertising spending from 1993-1998 – during the height of the Sponsorship scandal – is still unknown," the statement reads.
The NDP commercial ends with a picture of Liberal Leader Justin Trudeau appearing to thank taxpayers. The Liberal ad ends with a shot of Prime Minister Stephen Harper doing the same.
But it's worth nothing that Trudeau was not elected until October 2008, almost two years after Martin's government was defeated.
On Monday, Liberals introduced a motion to debate ending "wasteful spending on partisan government ads." A private member's bill by Liberal MP David McGuinty seeks to have every government ad cleared by the auditor general's office to ensure it is non-partisan. The NDP supports the move.
However, in a statement to the House, NDP MP Alexandre Boulerice said he thought he was "dreaming" to see Liberals claim to defend taxpayers and lecture Tories about partisan ads.
"That's like putting Colonel Sanders in charge of the chicken coop," he said. "Have they already forgotten about the sponsorship scandal? Have they already forgotten about all that partisan spending at the expense of taxpayers?"
Meanwhile, the Harper government is set to launch a new round of ads to promote their pre-election budget. According to The Canadian Press, the feds will spend $13.5 million for an ad "blitz" in April and May. HuffPost has learned the government will also spend $3.5 million this year to promote a child care benefit that was passed last year.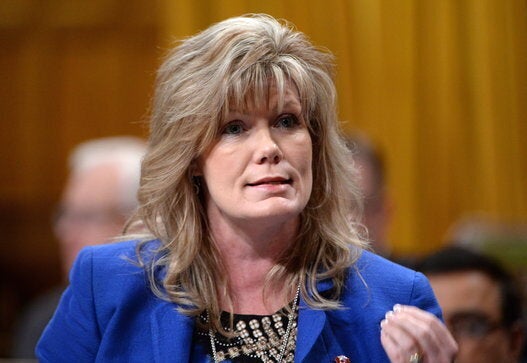 Notable MPs Who Aren't Running Again